Family Food Garden may collect a share of sales or other compensation from the links on this page.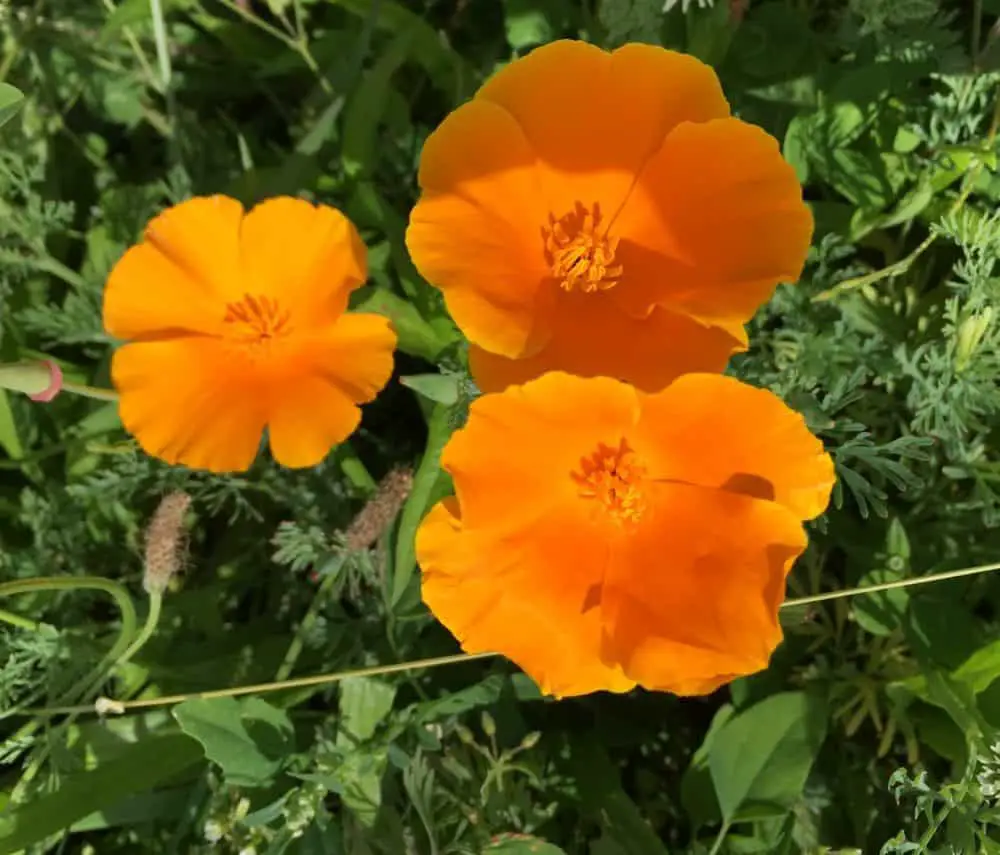 I love growing poppies in our garden, and many will 'pop' up all over the place year after year.
Many people are familiar with the red poppies (breadseed poppy). We grow California Poppies, which are orange, and are frequently found in wildflower mixes. Last summer I also grew Iceland poppies which come in many colors.
California poppies are an annual flower but easily self-sow.
This is an easy to grow flower, great for beginners. however the seeds are tiny so care is needed when sowing. You want to barely cover the seeds with soil. Make sure you plant them in an area of your garden that you're ok having them come back year after year. I always enjoy seeing where they come up the following spring. The seeds are so tiny that they carry on the wind easily so spread around your backyard. They are easy to weed away if you don't want them growing somewhere.
I love how California poppies open and close with the weather or night.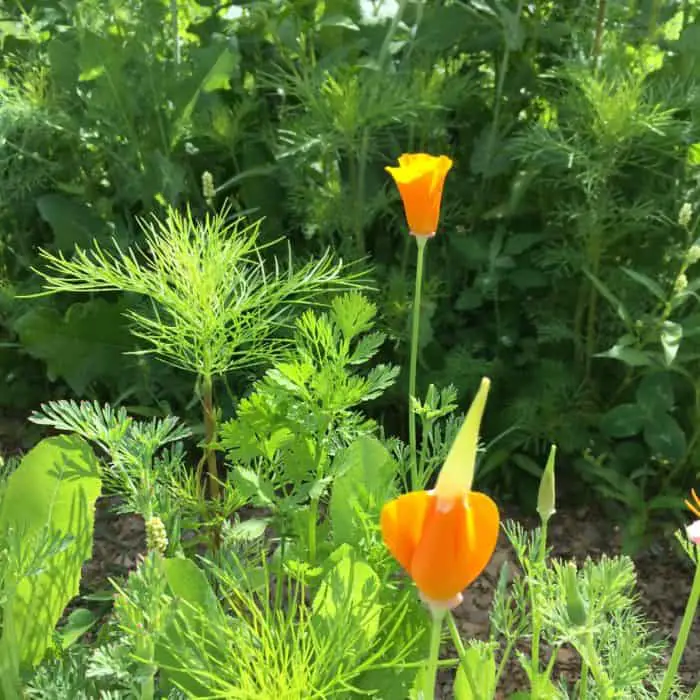 California poppy flowers  (Eschscholzia californica) are native to Mexico and California.
This wildflower thrives in arid regions and is perfect as as drought tolerant flower great for xeriscaping. This flower is also deer resistant! They start blooming mid-summer and continue until frosts.
How to grow
Directly sow outside after the risk of spring frost. For zones 8 and warmer direct sow in the fall. Sow seeds 5mm (¼") deep, spaced 20-25cm (8-10″) apart. Seeds should sprout in 14-21 days.
Have you grown California poppies?