Cosmos flowers are easy to grow and bloom most of summer.
Cosmos flowers come in a wide range of colors, from yellow, white, shades of pink, maroon, and even a striking bi-color. In this post I'll share some of the colors that cosmos flowers can be and what they need to grow.
Cosmos flowers are also very productive, the more you cut, the more they bloom!
Cosmos Plants
Cosmos are an annual flower, meaning you need fresh seeds every spring. These flowers aren't technically a perennial flower, meaning the plants don't sprout from the same roots that were there the previous season. But they can 'act' like perennial plant because the plants often easily self-sow. I find cosmos sprouting in many places in the garden from the previous year. If there's a spot I'd like to have cosmos in the next year, I place the plants that have gone to seed in that spot.
You can also buy fresh cosmos flowers seeds every year. That way you know for sure the variety and location.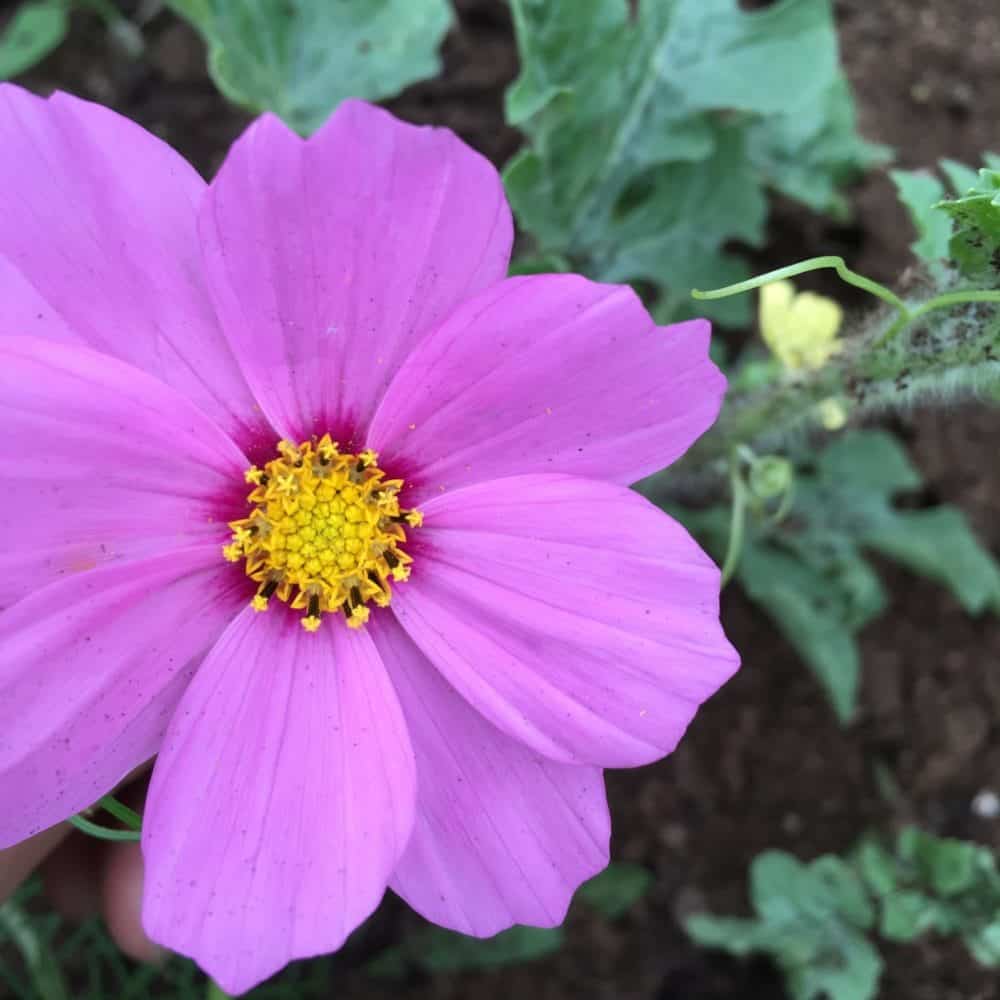 How to Grow Cosmos Flowers
These flowers are easy to grow and need full sun. They are good for zones 2-10. Plant in the spring time after frost. You can sow more than once to spread out flowering, but I've honestly found them to be a long blooming summer flower, and just one sowing is enough.
Seeds will sprout in 3-10 days. Optimal temperature for germination: 21-25°C (70-75°F). Seeds don't need to be sown too deeply, and they grow in soil that isn't rich. These are so easy to grow and don't require any feeding like many other flowers.
It's better for cosmos not to grow in rich soil!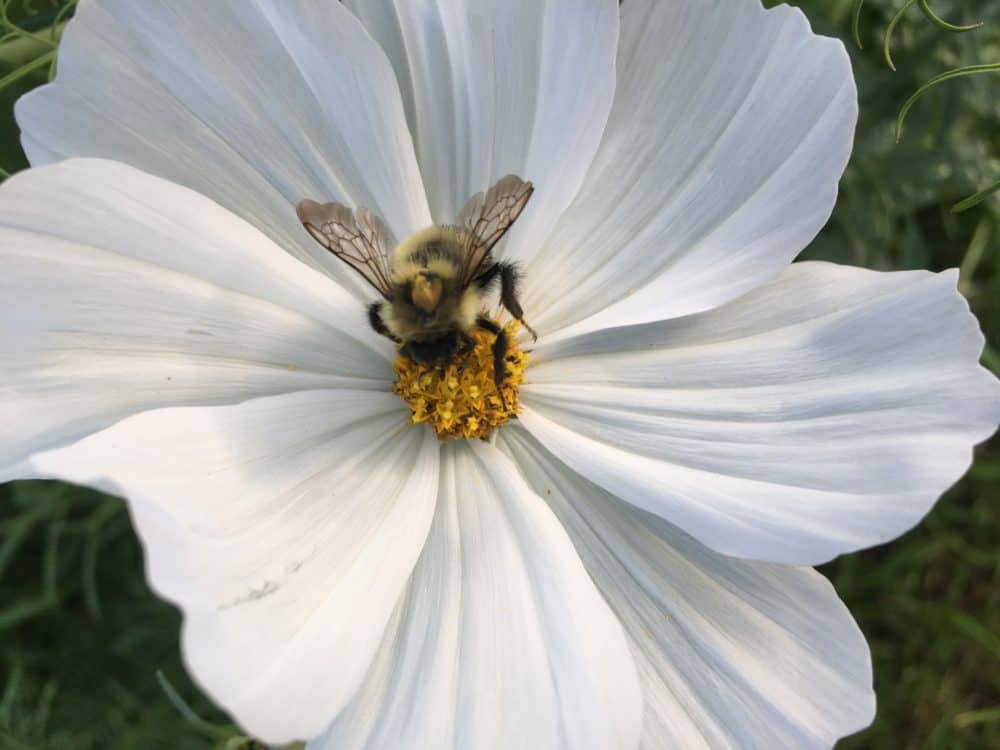 Wild pollinators like bumblebees, absolutely love these flowers.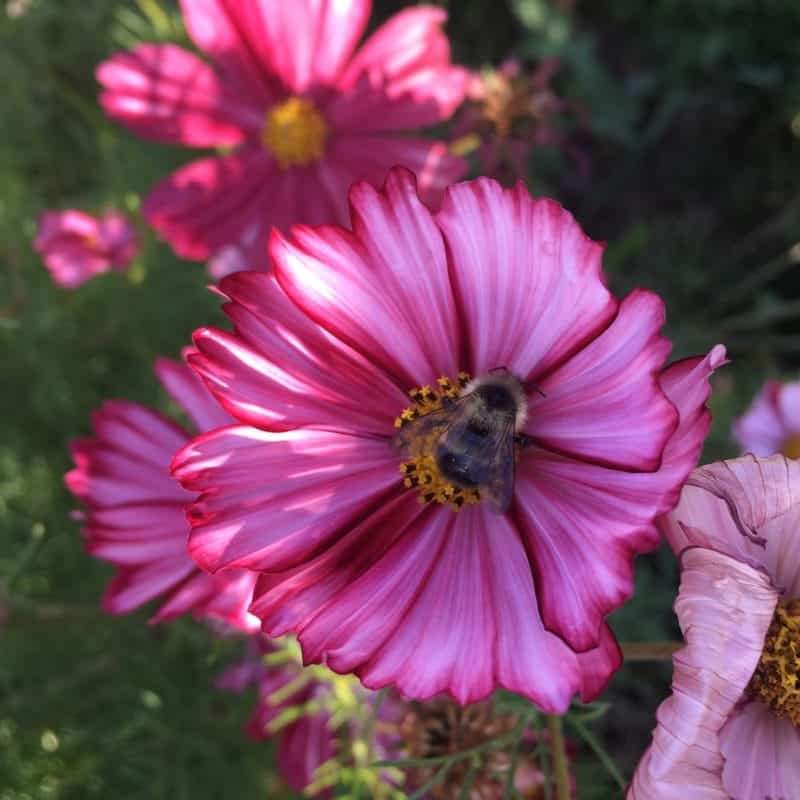 These flowers are drought tolerant too, and require very little water
The past few years here in B.C. we've had terrible drought and wildfires. Cosmos and other wildflowers have been a perfect addition to have summer garden flowers that bees love.
They can start to flop over, so you can stake them if you prefer them more upright.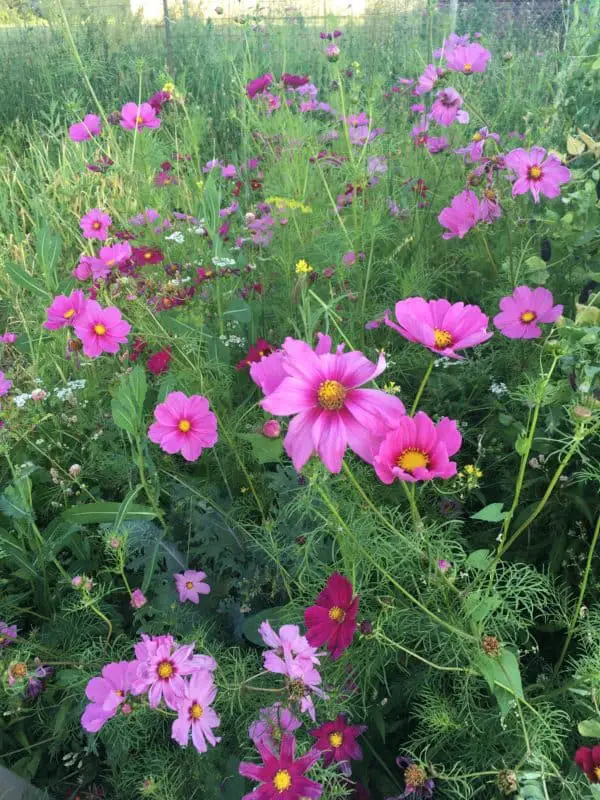 Cosmos Flowers Colors and Varieties
There are many cosmos flower colors, from white, yellow, two toned and many pinks and maroons. I like growing a mixed pack such as 'Sensation Mix'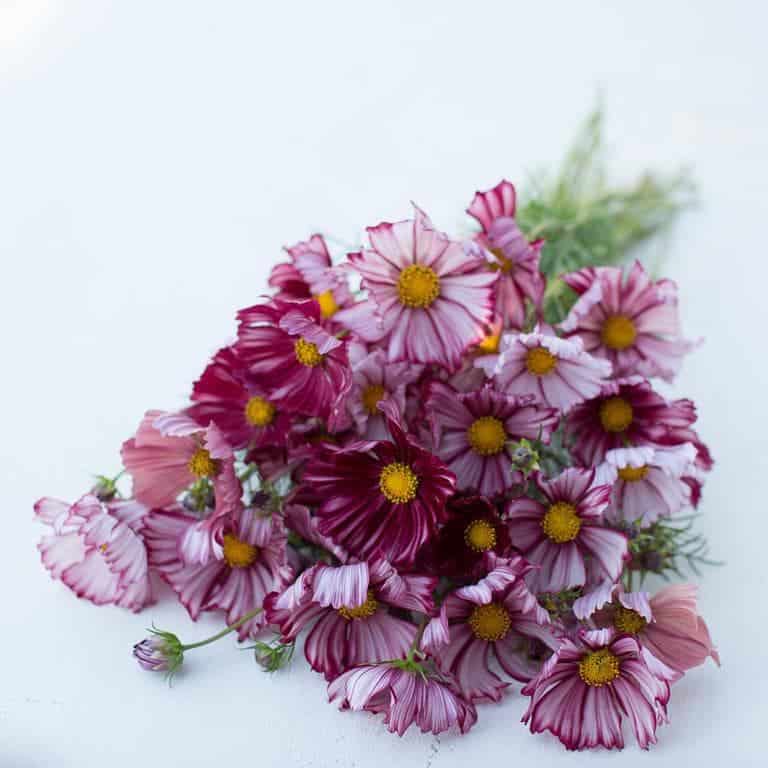 Do you have a favorite cosmos flowers variety?