Flowers that bloom all summer are wonderful.
I love adding flowers around my garden veggies for beauty, the bees, and to harvest small bouquets for the table. Although spring often brings many blooms, other flowers bloom during the summer months. Some flowers will bloom until frost, are carefree, and can even handle some drought.
I'll share flowers that offer a long blooming time over the summer gardening months, even with the heat.
These are flowers that bees also love (both honeybees and wild pollinators) and can increase your garden pollination rates.  Certain veggies need pollination to produce harvests, like squash. That means growing flowers around those veggies will increase bee activity. You should use a flower garden planner to ensure your veggies actually get increased pollination rates.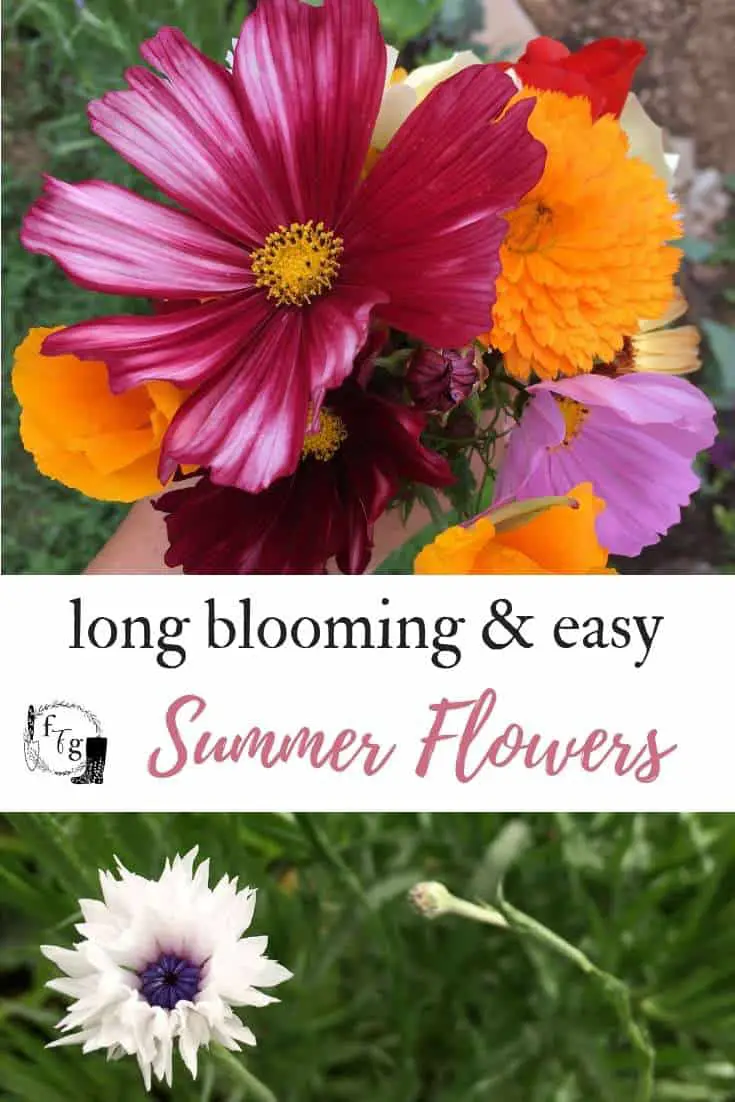 What Flowers Bloom All Summer-long
The flowers on this list are mostly annuals, however many self-sow (and can actually spread far and wide!). I will make a note of the ones that can become invasive. I've also listed lavender which is a perennial. Most of these flowers are directly sown, a couple you need to start seedlings or buy as a plant. This might affect what you'd like to grow, but all these flowers are easy to grow.

Calendula
Calendula is not only a pretty flower, but a useful one too. It's an edible flower that you can use in edible flower recipes. They are excellent for companion planting around your garden veggies. Every summer we harvest the petals and infuse calendula oil. Later on we make a healing salve or calendula lotion. Calendula will bloom from June until frosts, and often continue if the weather warms up again in the fall!
Calendula is easy to directly sow into your garden, or you can grow seedlings.
Cosmos
Cosmos flowers offer reliable blooms with summer heat, poor soil and drought. They are super easy to grow, you can scatter the seeds or directly sow seeds wherever you'd like. I often grow them next to my garlic or other plants that I heat stress towards the end of summer to ripen because they can handle much less water than many other flowers.
Zinnias
A great cut and come again flower, the more you harvest the more they produce. I love zinnias and start them indoors a few weeks before last frost. The bees love them! They bloom a little later than some of these other flowers, but once they do they keep blooming all summer.
Bachelor Buttons
These flowers have mixed reviews. They are gorgeous, they are one of my favorite flowers and remind me of fairies. However they are invasive and will self-sow. In some states or provinces, they are listed on the invasive species list. Flower gardeners prize them for their pretty blooms and ease of growing, just scatter seeds directly into your garden. Just be sure to plant them where you don't mind them returning, or weed them out in the springtime.
Iceland Poppies & California Poppies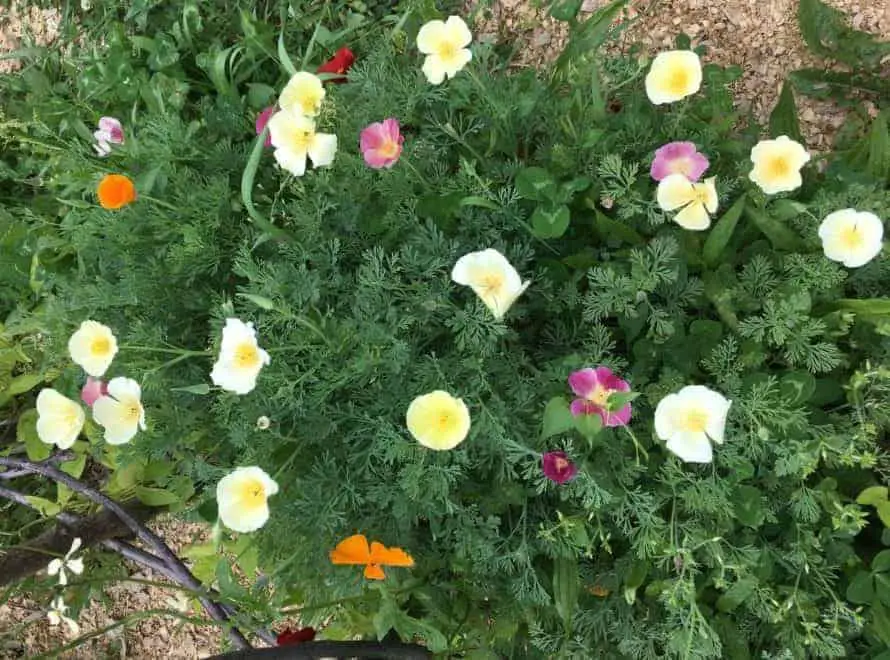 These flowers produce constant blooms all summer long and can handle drought. I love the iceland poppies for more color variations, but we have orange california poppies that literally 'pop' up everywhere. Another flower that once you sow, they will self-sow everywhere because their seeds are so tiny. Another flower that's super easy to directly sow into your garden and can handle drought.
I personally don't mind invasive flowers versus weeds, they add a pop of color over the veggie garden.
Lavender
Oh how I love lavender! The smell is divine. These flowers bloom for a month, so maybe not all summer, but they will dry up on the plant or you can harvest them to enjoy the fragrance of dried lavender. You can plant the right varieties to have continuously blooming lavender flowers as Gardenia shows you.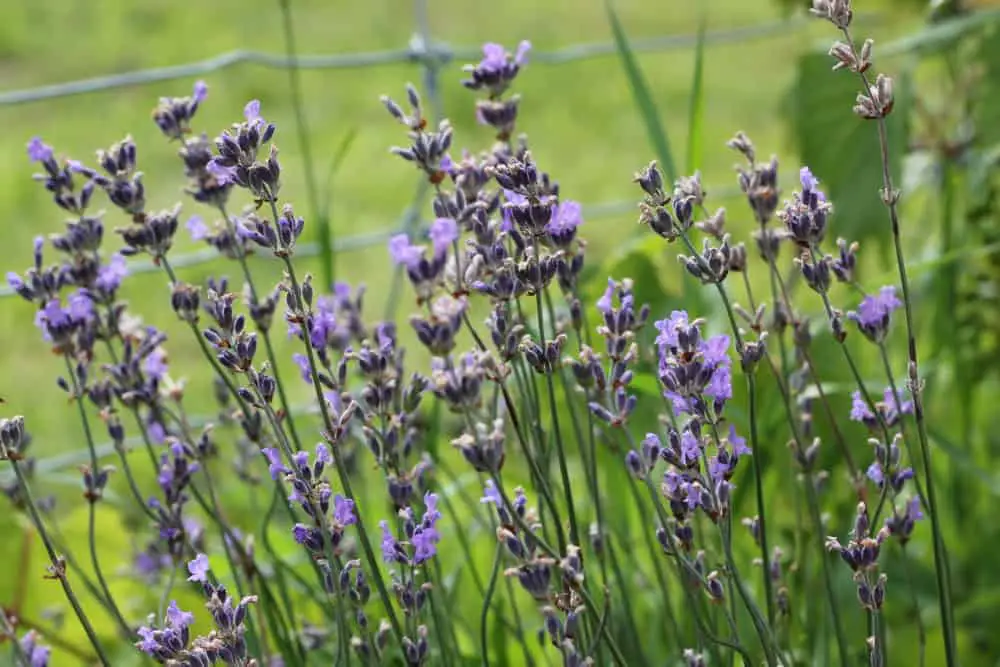 Do you have a favorite summer blooming garden flower? Please share in the comments