I love having a patch of wildflowers in the garden for the wild bees
Living on new land in a mountain valley, this summer we wanted to attract wild pollinators and beneficial insects into our garden as I'm a big fan of companion planting with flowers and herbs.
Growing wildflowers is easy and great for areas of drought, ours happily flowered when everything else struggled.
While wildflowers add beauty and attract wild bees, they can also be a little invasive. Because many wildflowers self-sow, I'll discuss what you can do if your wildflower mix is taking over your garden.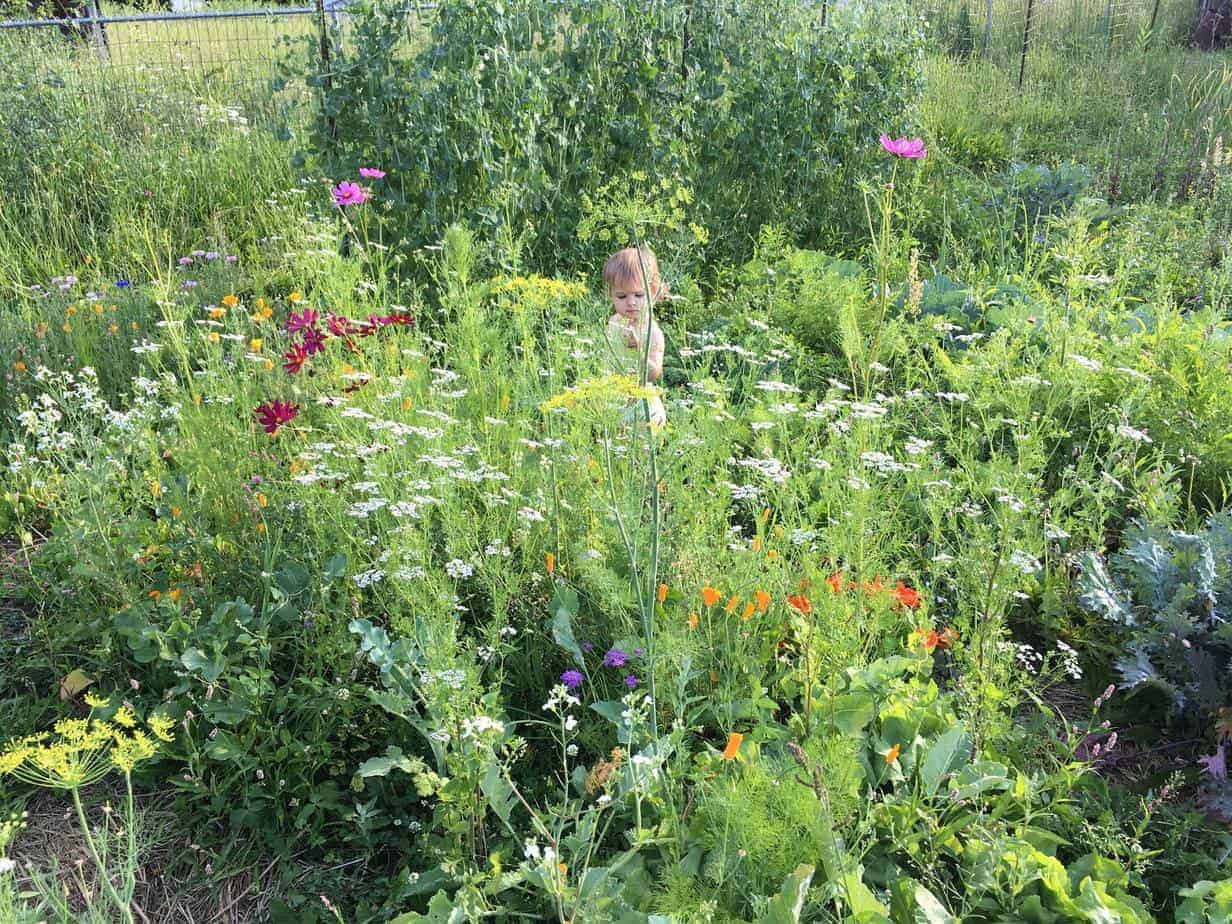 Wildflowers
When it comes to growing wildflowers, you can create your own mix of wildflowers or buy a premade wildflower blend. Many seed companies will carry wildflowers, just look in their flower section.
West coast seeds have some wonderful wildflower mixes and you can choose depending on what beneficials you'd like to attract.

How to Grow Wildflowers
Wildflowers were super easy to grow! We have clay soil and I loosened up the garden beds in the spring and sprinkled some perfect blend fertilize and Azomite to remineralize the soil. We had a drought the year we planted our wildflowers and they bloomed and handle the heat better than most garden crops did.  Prepare an are and clear out the weeds. We sowed our seeds in the spring, I've also heard of people doing this in the fall but it depends on your climate. With spring-planted seeds ours began blooming mid-summer and even past the fall frosts.
Wildflower Mixes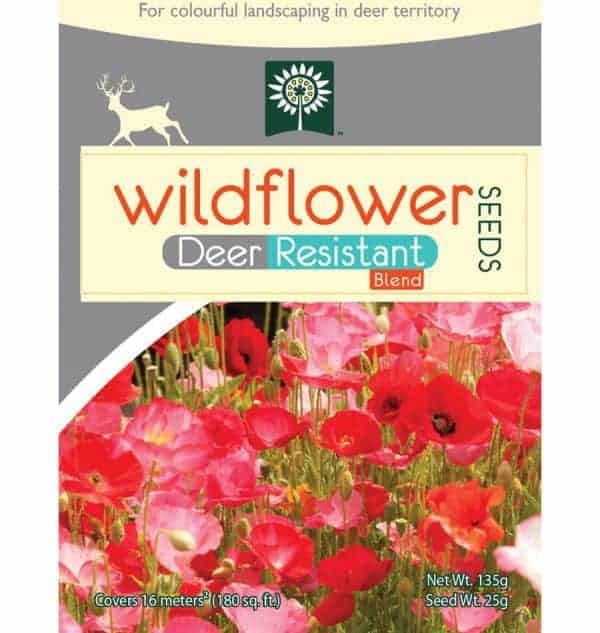 We grew this fantastic blend for attracting beneficial insects. Attracting good bugs is a great way to have organic pest control in your garden. This blend attracts lacewings, hoverflies and ladybird beetles.
You can even find hummingbird blends!

Are wildflowers invasive?
Wildflowers are either hardy annuals, annuals or perennials. The wildflower blends will be a mix of these. This means you should plant wildflowers in a spot that you plan on having them for many years.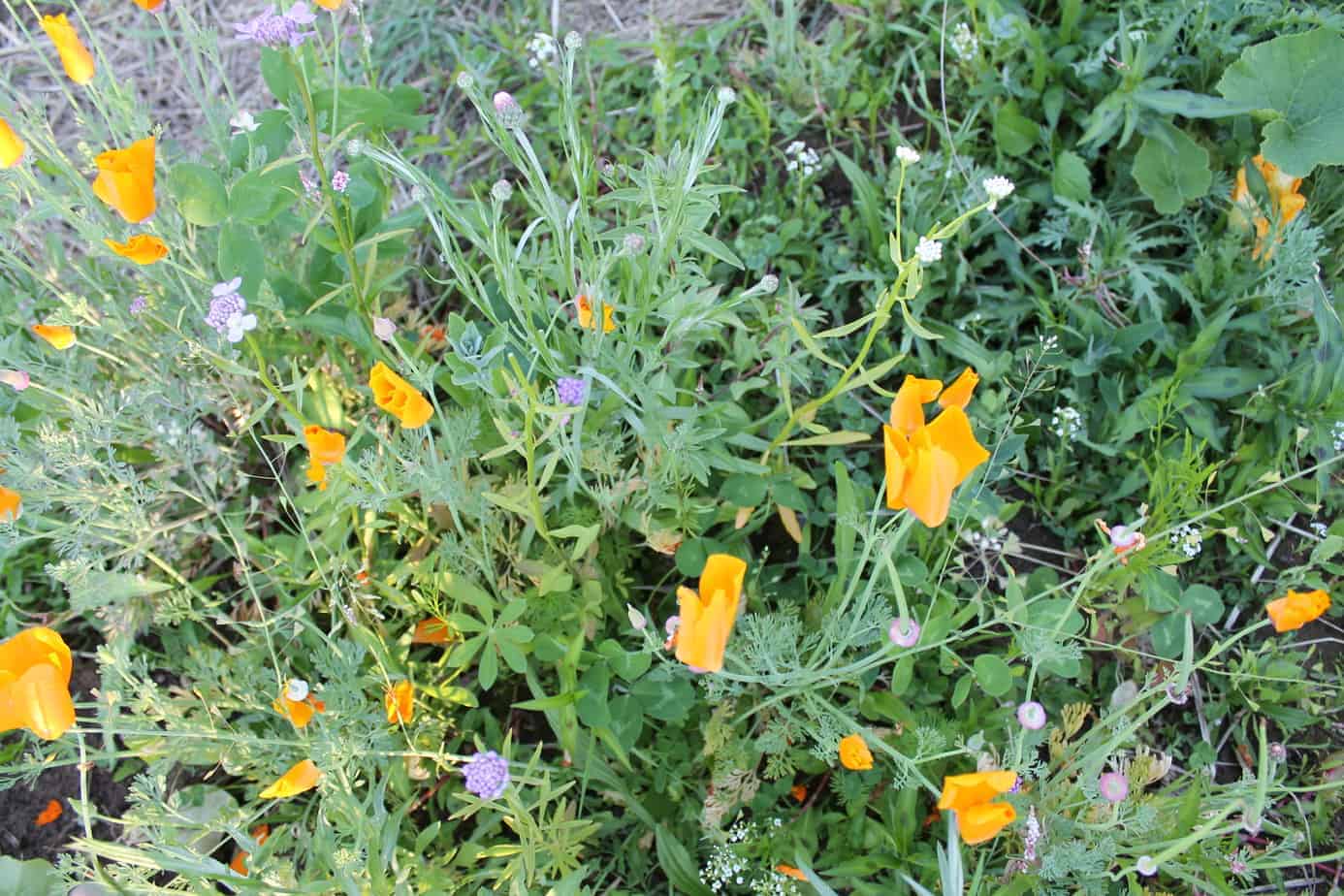 The first time I grew wildflowers I happily noticed the next year I had poppies in all sorts of places in the garden. How fun I thought! However, years go by and perhaps having wildflowers in certain garden beds is not what you
want. A reader also mentioned that some wildflowers are actually classified as invasive. For example in our province of B.C. Bachelor buttons, which I adore as do many gardeners wishing for pretty edible cut flowers, are listed in the Invasive species BC.
Does that mean you shouldn't grow wildflowers?
Not necessarily, but it's something to keep in mind. One thing you can do is to cut the flower heads before they go to seed, preventing them from self-sowing (you'll have to do this frequently towards the end of summer as they want to reproduce themselves). You can also spot young seedling or plants that have gone in garden areas that you don't want them to. I've seen poppies for example that have sprouted far from the original plant, grown into a new seedling which then overwinters and flowers the following year. Plants with tiny seeds, or light seeds carried in the wind, can spread rapidly over a few years.