Family Food Garden may collect a share of sales or other compensation from the links on this page.

One of the gardening challenges I hear is that a crop flowers but never gives any harvests.
This is often a pollination problem, but not all crops need pollinators to give you yields. Crops that produce leafy greens, roots or any of the cabbage family like cauliflower or broccoli don't grow from flowers, instead, they grow the crop that you'd harvest first and then flower later on. Other crops like tomatoes, cucumbers, squash, zucchini, peas, beans grow from a flower.
Some crops are self-pollinating and don't need the help of pollinators to produce crops, others do.

The crops that self-pollinate have 'perfect' flowers, as in both male and female parts to reproduce (as in creating the crop you harvest).

Other flowers are 'imperfect' and need pollinators or wind to move the pollen from the male parts to the female.
You can encourage pollinators by creating a good ecosystem balance in your garden and companion planting.
If you have a lack of pollinators the crops that do need pollination won't produce anything!

Crops that are self-pollinating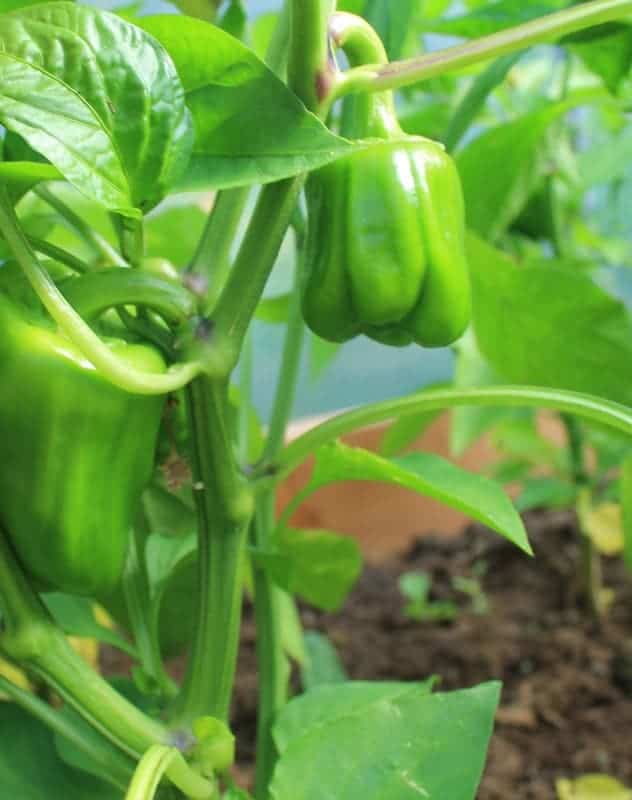 These crops can pollinate themselves because they have perfect flowers. Some grow the crop easily like peas and beans. The nightshades, on the other hand, can produce fruit without the help of pollinators but sometimes yield is affected.
Peas
Bean
Tomatoes*
Peppers*
Eggplant*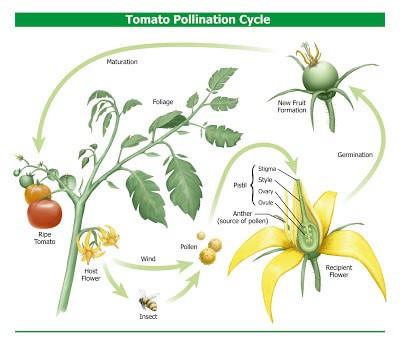 * These crops are self-pollinating HOWEVER you can increase yields with further pollination by pollinators or wind. Greenhouse grown tomatoes often get 'shaken' a little to help move the pollen around and act as the wind, or hand pollinated to increase harvests (Gardening Know How shows you how) if there are no bees around.
Garden crops that need pollinators to produce
These crops grow out of a flower only if it has been pollinated properly. Some of these you can do yourself and 'be the bee' with a paint brush, others you can take the male flower and move it to the female flower. Learn more about plant sex with squash with Garden Betty. 
Summer squash & zucchini
Winter squash & pumpkins
Melons
Cucumbers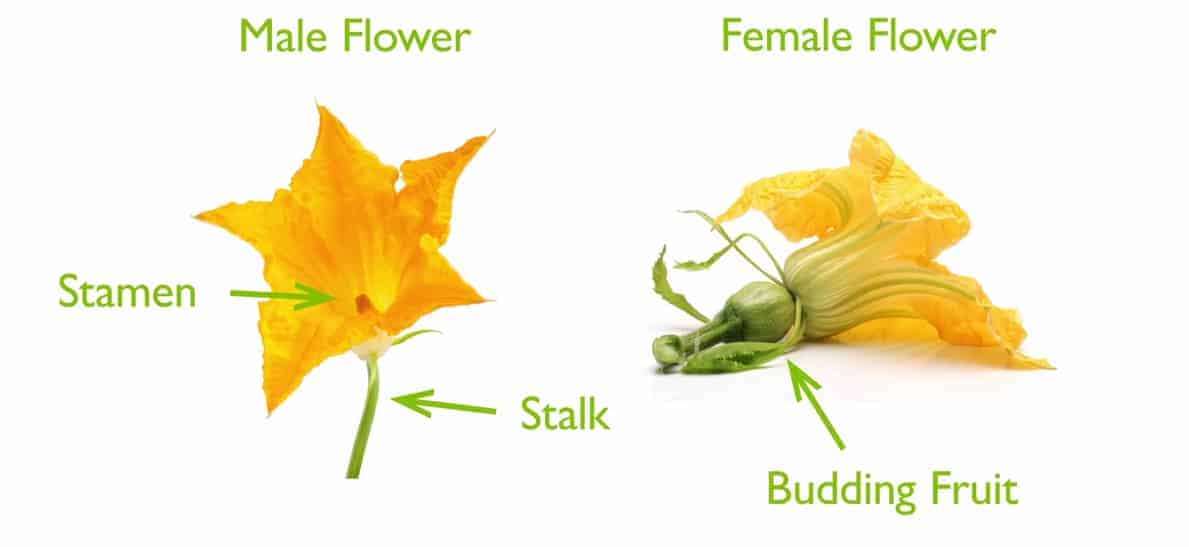 Image from Tower Garden
One thing that's common with fruiting crops is 'blossom end rot' a disease where even if the crop was pollinated the fruit starts to rot. Small footprint family has some tips.
Conclusion
Even with the crops that are self-pollinating attracting pollinators will still benefit your garden 🙂