Kids board games are super fun.
Our family loves them, and you wouldn't believe the amazing ones out there! Although there are some great classic board games like monopoly, jenga, charades, game of life etc., there are so many new ones. This list I'm sharing with you is hopefully some of the newer games that you might not have heard of.
One of the best things about board games is that they're great for all ages.
It's also a nice way to enjoy quality family time away from screens.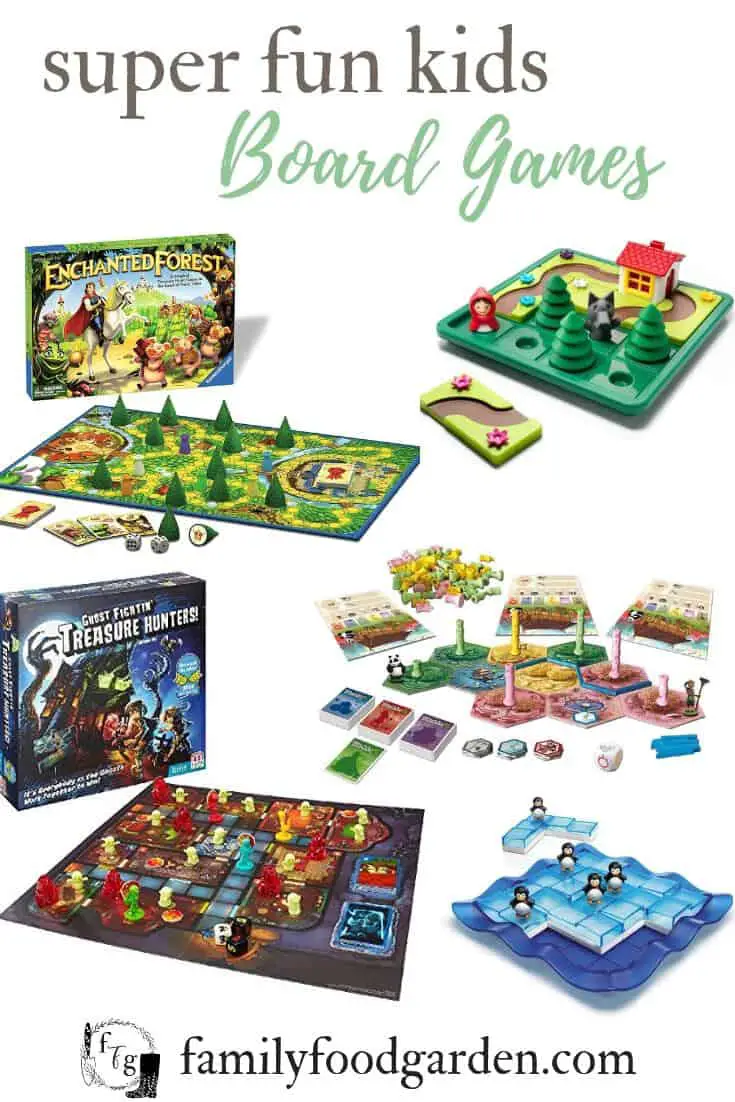 This kids board game list starts with the younger ages and goes up to older kids.
These are the games that I am the most familiar with because we own them and play them as a family. We've also played some educational games like the wildcraft board game or stem educational ones like robot turtle.
Please share your favorites in the comments below 🙂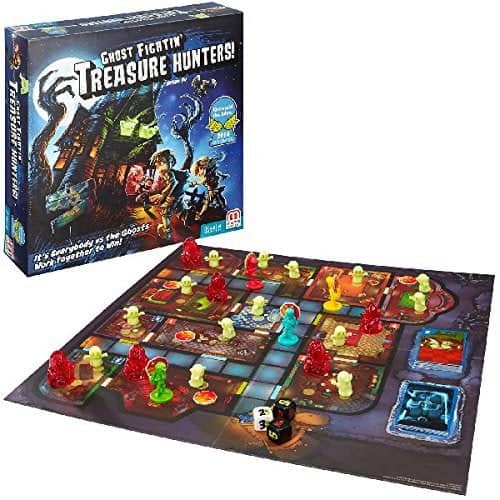 Flexibility in the 'age' recommended for board games.
Remember when shopping for board games, that the age is just a recommendation. We've often played games with younger ages that say 8 & up sooner. It also depends on your kids. For example some kids have more advanced math skills (we play Zelda Monopoly with our grade 2 where she adds 3 digit numbers). The more advanced games do get more complex strategy and game rules, but we've also made adjustments.  So really, the ages are flexible 😉



Best Board Games for Toddlers and Preschoolers
I find cooperative board games work best for toddlers and preschoolers
By working together, you can help reduce the common toddler and preschooler meltdowns of losing the game. It also teaches great team building skills and working together for a common goal. For example, Hoot Hoot Owl we all help get the owls into the nest before the sun rises.
Pengoloo
Funny Bunny
Peaceful kingdom games (cooperative) like Hoot Hoot Owl, Stone Soup or cauldron quest
Smart Games like Little Red Riding Hood or 3 Little Piggies
Educational Insights games like Bunny Hop Game or Sneaky snacky squirrel game
Board Games for Kids Ages 6 & Up
Enchanted forest
Ghost Fightin Treasure Hunters
The Magic Labybrinth
Catan Junior
The enchanted tower
Labrynth Junior
GameWright Outfoxed! Sushi Go, Sleeping Queens etc
Ant Colony (cooperative)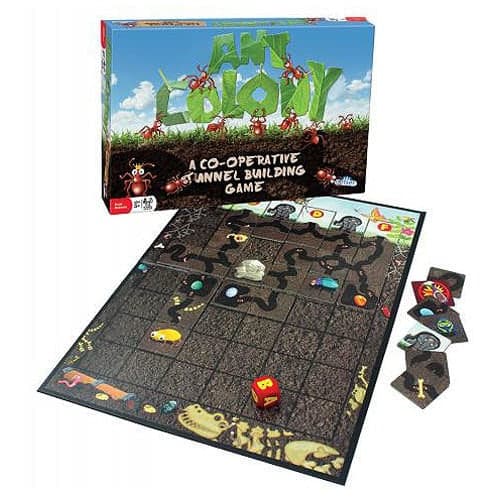 For Older Kids & Adults
This is another category where we've made changes to the game rules for younger kids. For example, we use the board game pieces of descent yet make huge adjustments for younger kids (but we enjoy creating new games from existing ones). A lot of these games offer different themes and expansion packs too.
Tiny Epic Quest
Descent Journeys in the Dark
Catan

Takenoko

Ticket to Ride

Ashes Rise of the Phoenix Born

Star Wars: Rebellion
Lots more from Fantasy Flight Board Games
What is your favorite family board game?