I would not have become the gardener I am today without gardening books.
Even though you can look up anything gardening-related on Google, gardening books serve a great purpose. You can cozy up with them during the winter months and they're written by expert gardeners.
I'll share my personal favorite gardening books for beginners all the way to advanced gardening books for market gardeners. I'll also share some of my favorite permaculture books because I love applying permaculture to our garden so much.
Best Gardening Books for Beginners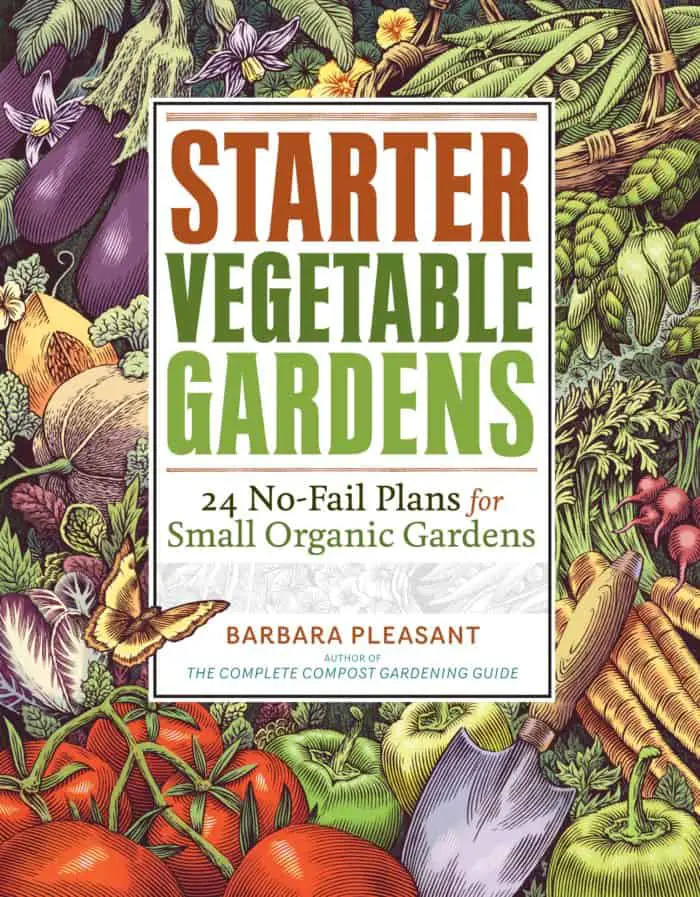 The Starter Vegetable Gardens is such a fantastic resource for beginner gardeners.
The Year-Round Vegetable Gardener: How to Grow Your Own Food 365 Days a Year, No Matter Where You Live
Even if you're not interested in year-round gardening, this book by Niki Jabbour is great for beginners. She tells you how to grow every vegetable whether it's spring or summer. For those that want to dive deeper into year-round gardens, then you can learn how to use season extenders etc.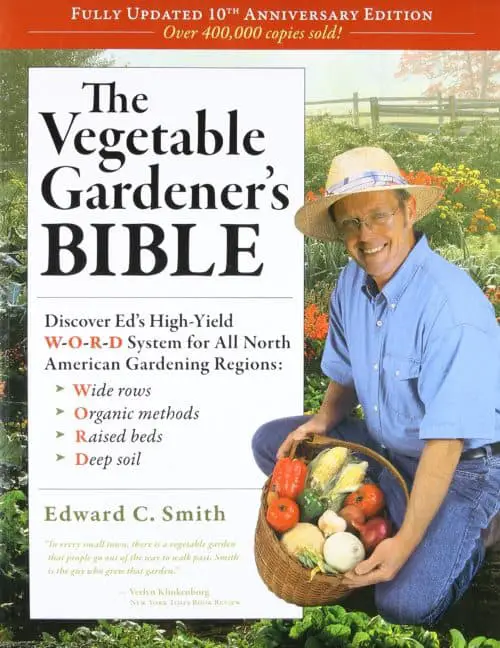 The Vegetable Gardener's Bible, 2nd Edition. Discover Ed's High-Yield W-O-R-D System for All North American Gardening Regions: Wide Rows, Organic Methods, Raised Beds, Deep Soil.
Best Organic Gardening Books

101 Organic Gardening Hacks: Eco-friendly Solutions to Improve Any Garden
Rodale's Basic Organic Gardening: A Beginner's Guide to Starting a Healthy Garden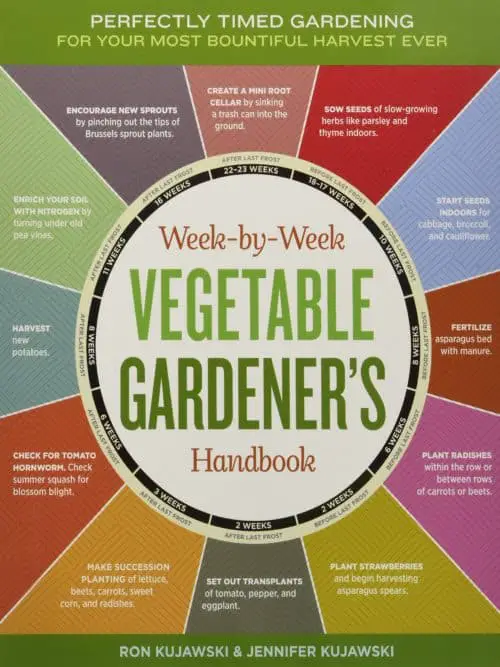 Week by Week Gardener's Handbook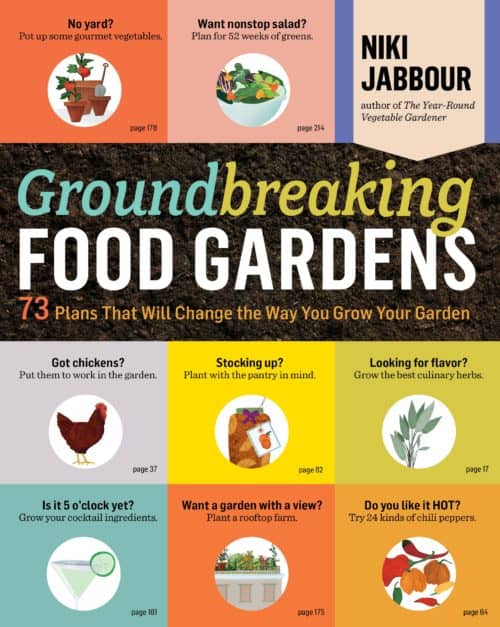 Groundbreaking Food Gardens: 73 Plans That Will Change the Way You Grow Your Garden

The New Organic Grower, 3rd Edition. A Master's Manual of Tools and Techniques for the Home and Market Gardener, 30th Anniversary Edition. 
I've learned so much from Eliot Coleman. I also have his Four Season Harvest and the Winter Harvest Handbook. He was a pioneer to the year-round gardening movement, for both home gardening and market growing.

If you love heirloom gardening the founders of Baker Creek Seeds wrote this great heirloom gardening book

The Suburban Micro-Farm: Modern Solutions for Busy People
Best Market Gardener Books
These books are great for people that want to grow a lot of food like our family. We're trying to grow enough food to feed a family, so you're basically gardening on a large scale. Market gardeners often sell their produce, but families and homesteaders will preserve for the off-season.
The Market Gardener A Successful Grower's Handbook for Small-scale Organic Farming
Sustainable Market Farming: Intensive Vegetable Production on a Few Acres
Compact Farms: 15 Proven Plans for Market Farms on 5 Acres or Less; Includes Detailed Farm Layouts for Productivity and Efficiency
Best Permaculture Gardening Books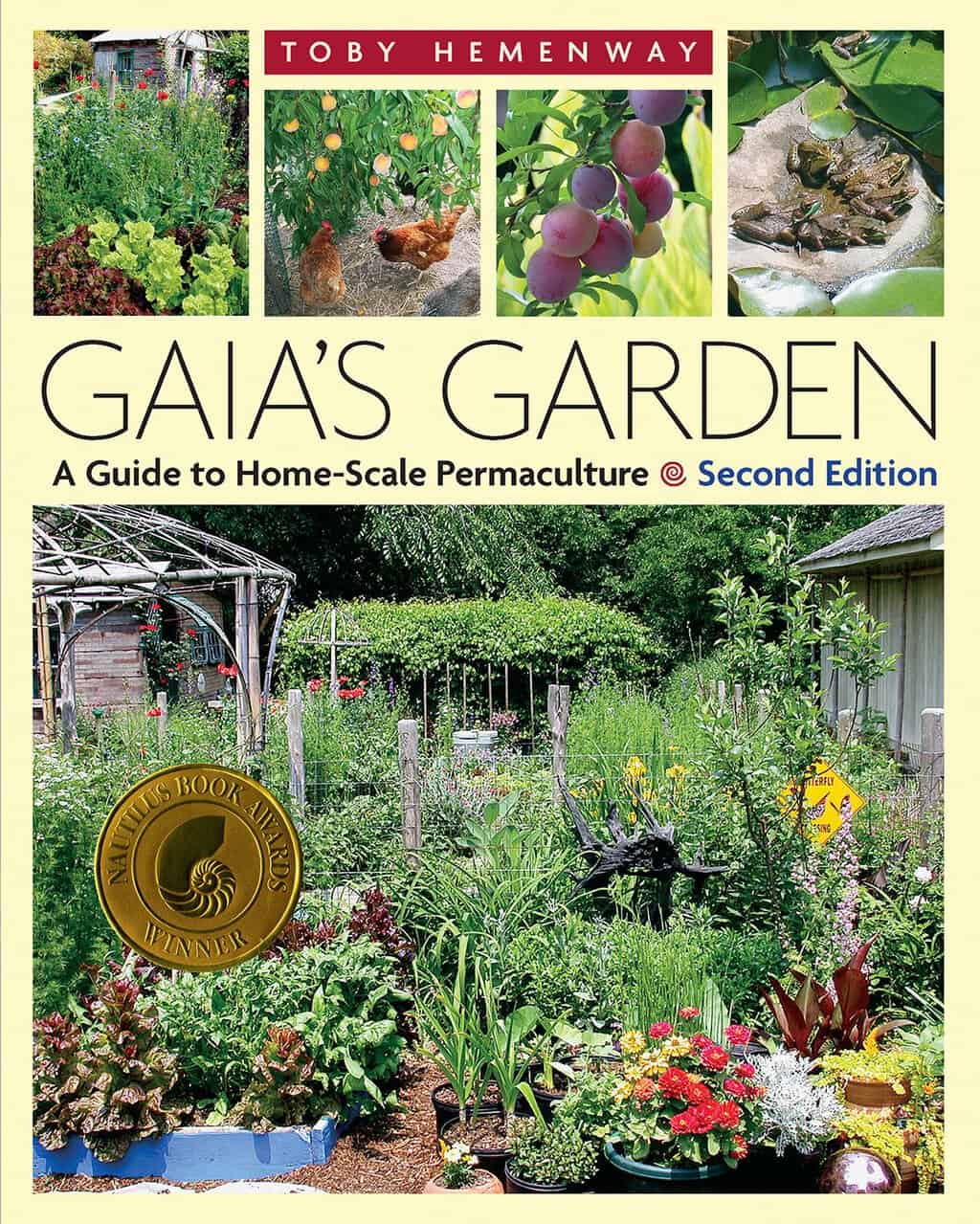 Gaia's Garden: A Guide to Home-Scale Permaculture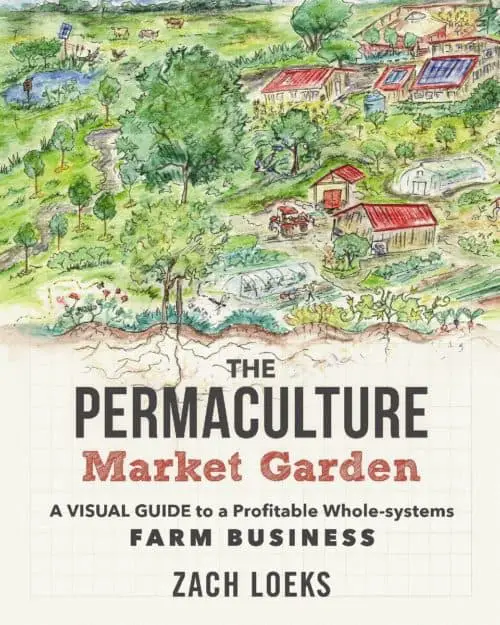 The Permaculture Market Garden: A Visual Guide to a Profitable Whole-systems Farm Business
The Vegetable Gardener's Guide to Permaculture: Creating an Edible Ecosystem
Do you have a favorite gardening book?