Family Food Garden may collect a share of sales or other compensation from the links on this page.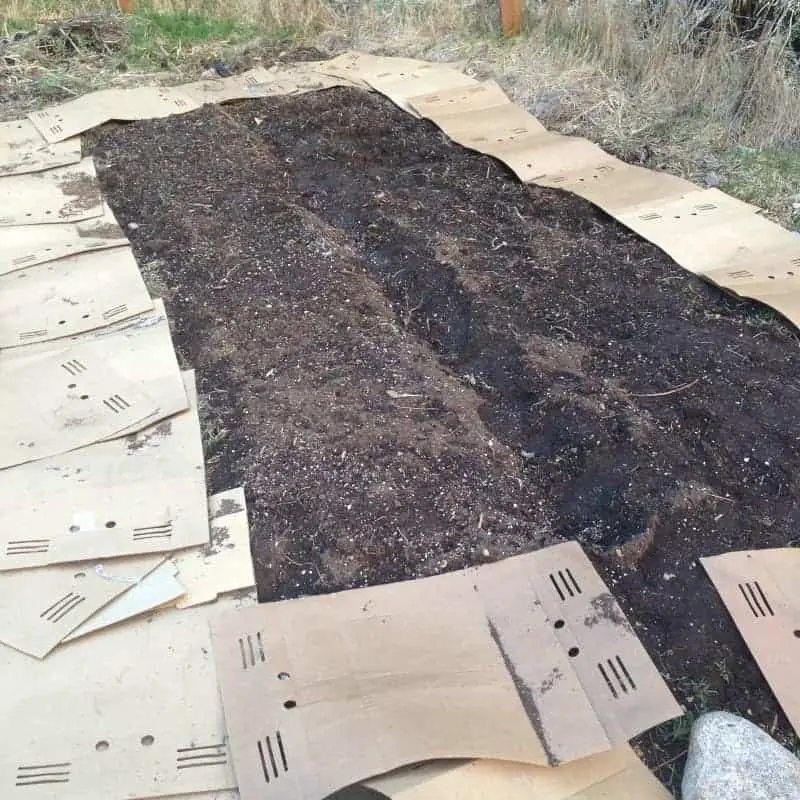 It happens to all of us, especially if we get busy.
Weeds can take over after just a few days of not weeding. I've discussed the many ways of getting rid of weeds naturally before, but today I wanted to show you how to suppress weeds in your garden with cardboard.
Tips for suppressing weeds with cardboard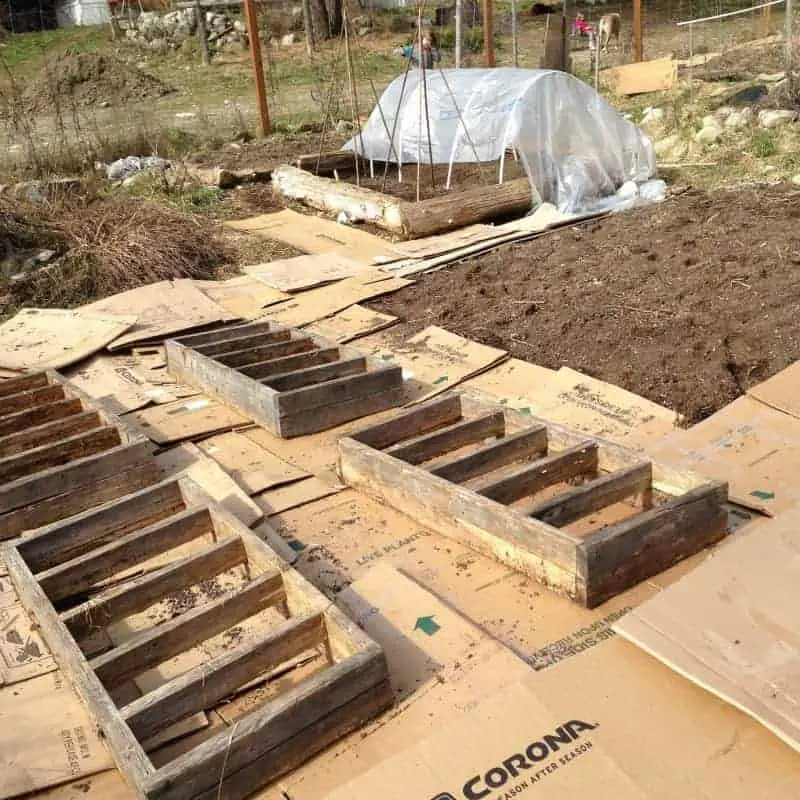 Tip #1 Don't use coloured cardboard as the dyes will end up in your soil
Most coloured cardboard will have toxic dyes that you don't want in your soil; it's better to use the most plain cardboard you can find. We've often used ones with writing on them simply because it's hard to find plain ones, but steer clear of the fully coloured ones.
**Know someone who's having problems with a garden infestation? See here for some tips on how to get rid of aphids!**
Tip #2 The cardboard will get slippery and mushy over time so it's a short-term solution
Even though cardboard can hide the weeds instantly and block out the light to your weeds, it will decompose within a couple of months (you'll see an accumulation of worms underneath as they love it!). Cardboard is great to use if you're building a lasagna garden bed (you can see the process of one of ours below) but you'll still need some mulch over top of it eventually. Be wary after many rainfalls it can be a little slippery too!

Tip #3 Take off the tape from the cardboard
Can I be honest though here? I leave it on until it's been raining enough times and then rip it off… I've found it's easier to come off that way. You do end up with bits of tape underneath, but I've found it easy to remove later in the season. Much easier than taking it off from dry cardboard. But really, yes you want to remove all the tape first, it's something else you don't want in your soil.
Related Article: How to weed a garden, don't let the weed beat you!
Tip #4 Use rocks or mulch over your cardboard so it doesn't blow away
One gusty wind and your cardboard will blow away, especially if you're using smaller pieces. We overlap them and add heavy rocks on them before we add the mulch.
Conclusion
Cardboard can be a great quick fix for weed control in your garden and is perfect for lasagna gardening or putting at the base of new raised beds. It won't give you permanent weed control however so you'll need to come up with something for the long-term like adding mulch on top of the cardboard.