Family Food Garden may collect a share of sales or other compensation from the links on this page.
This time of the year I head to wherever the seeding trays are stored and brave the spiders.
I love sowing seeds but can't say I'm thrilled every year to clean and disinfect seeding trays and pots. I made the mistake my first couple of years gardening not to disinfect. This is big mistake as any fungal or soil problems you had last year will re-surface (a common one being damping off).
You need to wash garden pots and sowing trays to prevent soil borne diseases from the previous season.
Until we make our own wooden trays and buy the awesome soil block makers,  this is a twice a year gardening task.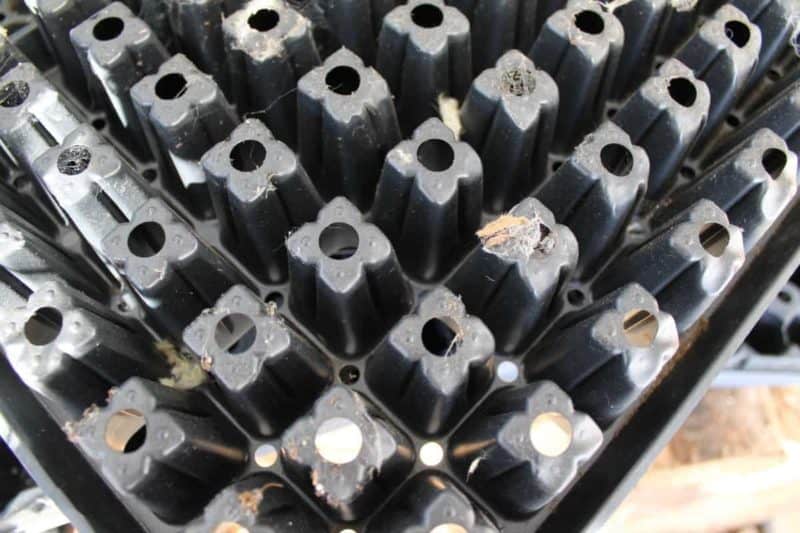 How to Clean & Disinfect Seeding Trays
Step 1. Check the underside of your trays and scrap out any spider egg nests or dead spiders that you see. They will be white fluffy looking clumps. Tap the trays and try and let as much dirt come out as possible. I give them a wash outside in the spring and summer after using them to make them less dirty for this winter cleaning task.
Step 2. Fill up a washing bin (I use our big recycling bin or a large tote) with warm soapy water, preferably outside as it's messy and those dead spiders are better left.. well outside. I wait until the weather is a nice -2C/28.4F to do this if possible. I used buckets from the kitchen sink to fill up our bin as turning on the tap outside will freeze.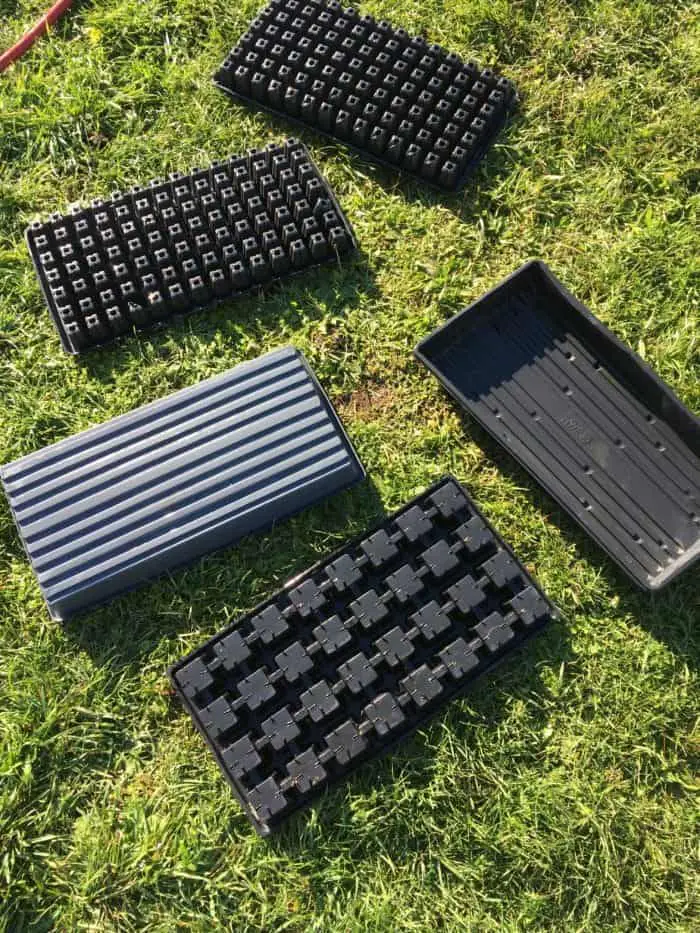 Step 3. Scrub the trays and pots and try to get off as much dirt and debris as you can. It's common that you cleaned your trays last summer to find new creatures and dirt have nestled themselves in there. It happens in most gardening sheds and is hard to prevent.
Step 4. Leave the trays and pots to off to the side while you empty the dirty water and re-fill it with cold water, this time to disinfect. Add bleach at a ratio of 1 part bleach to 10 parts water. Leave the trays and pots to soak for 10 mins. OR 20 minute soak in a 3-6% hydrogen peroxide solution.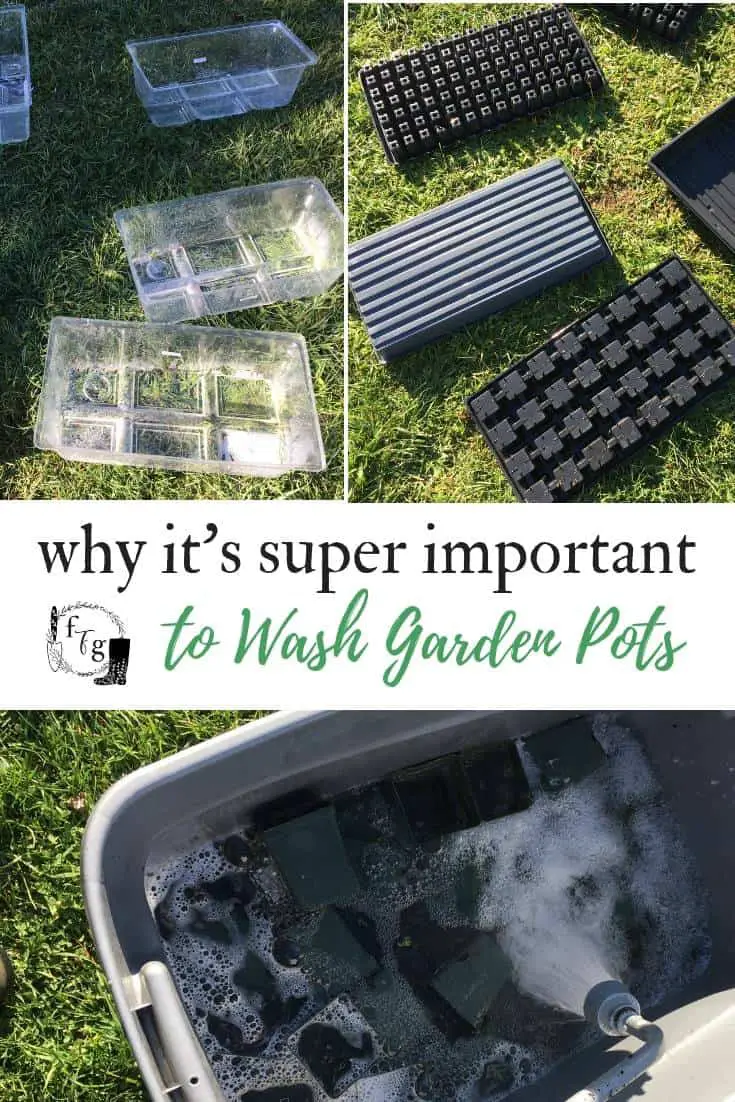 My name is Isis Loran, creator of the Family Food Garden. I've been gardening for over 10 years now and push the limits of our zone 5 climates. I love growing heirlooms & experimenting with hundreds of varieties, season extending, crunchy homesteading and permaculture.