Family Food Garden may collect a share of sales or other compensation from the links on this page.

As a Canadian gardener, I buy a lot of Canadian seeds.
Because I live in B.C. I personally grow a lot from West Coast Seeds. It was there gardening guide (free) that helped my gardener gardener self over 10 years ago. I've shared some of my fav seed companies before, but today I wanted to focus on Canada. I also grow a lot from U.S companies because the majority of my readers are from the U.S. and I like to share certain varieties. But it's great to support seeds from your local area.
Canadian gardening definitely has it's challenges.
Our weather is winter for many months of the year, we deal with snow, frosts and even drought and wildfires these days. I'm in a growing zone 5, but many others are in colder like zone 2 or 3. Some coastal areas like Vancouver and the Island get a lot of rain and but less heat. Nova Scotia and the east coast gets lots of fog and winter precipitation.
No matter where you're gardening, there are some great Canadian seed companies
Why should a Canadian gardener
choose Canadian seeds?
Canada has a widespread difference in weather and seasonal trends. If you can find a local seed company that's growing in a similar climate to you, the plants are adapted to your region. This can be especially important if you're in a cold short growing season. 
I will say that many of the Canadian seed companies that I have purchased from sadly seem to have gone out of business. We had a great local seed company Stellar Seeds for example. I couldn't find the Cottage Gardener anymore either. I've only grown seeds from a small amount of Canadian seeds, but I tried to find as many as I could. I couldn't find any seed companies for the northern Canadian territories ( I tried!).
If you have a seed company that you love PLEASE let me know in the comments & I'll add them to the list 🙂
Also these seeds are for vegetables, herbs and flowers. If you google Canadian seeds, you'll find a lot of weed seeds! So I excluded those from my Canada seed list 😉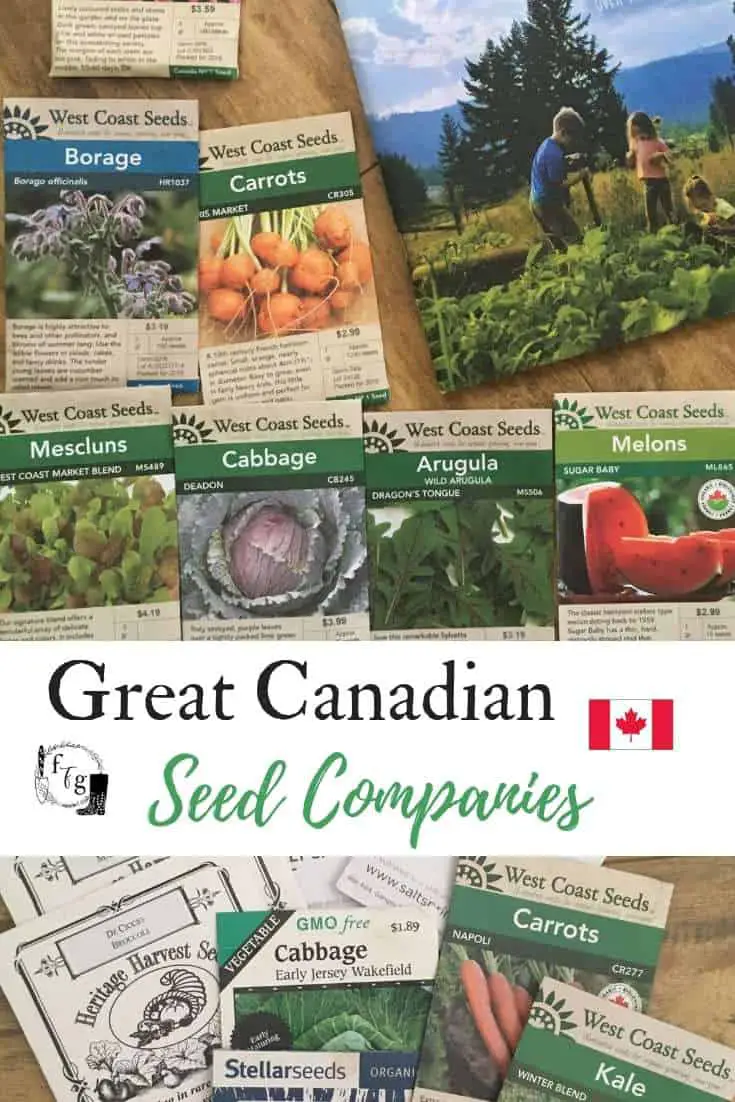 List of Canadian seed companies (in no order!)
What are your favorite Canadian Seeds?
My name is Isis Loran, creator of the Family Food Garden. I've been gardening for over 10 years now and push the limits of our zone 5 climates. I love growing heirlooms & experimenting with hundreds of varieties, season extending, crunchy homesteading and permaculture.