Bûche de Noël holds a special place for me as I grew up in France
Bet you might not of known that 😉
Bûche de Noël is a rolled up cake with ganache frosting shaped like a log and is traditional in Belgium, France & Switzerland.
This post will give you recipes for meringue mushrooms, decoration ideas & many recipes
If you didn't want to make the fancy rolled up Bûche de Noël you could bake a cake in the Nordic Yule Log cake pan but it really wouldn't be the same at all! Easier if you just wanted the fun of decorating a yule log.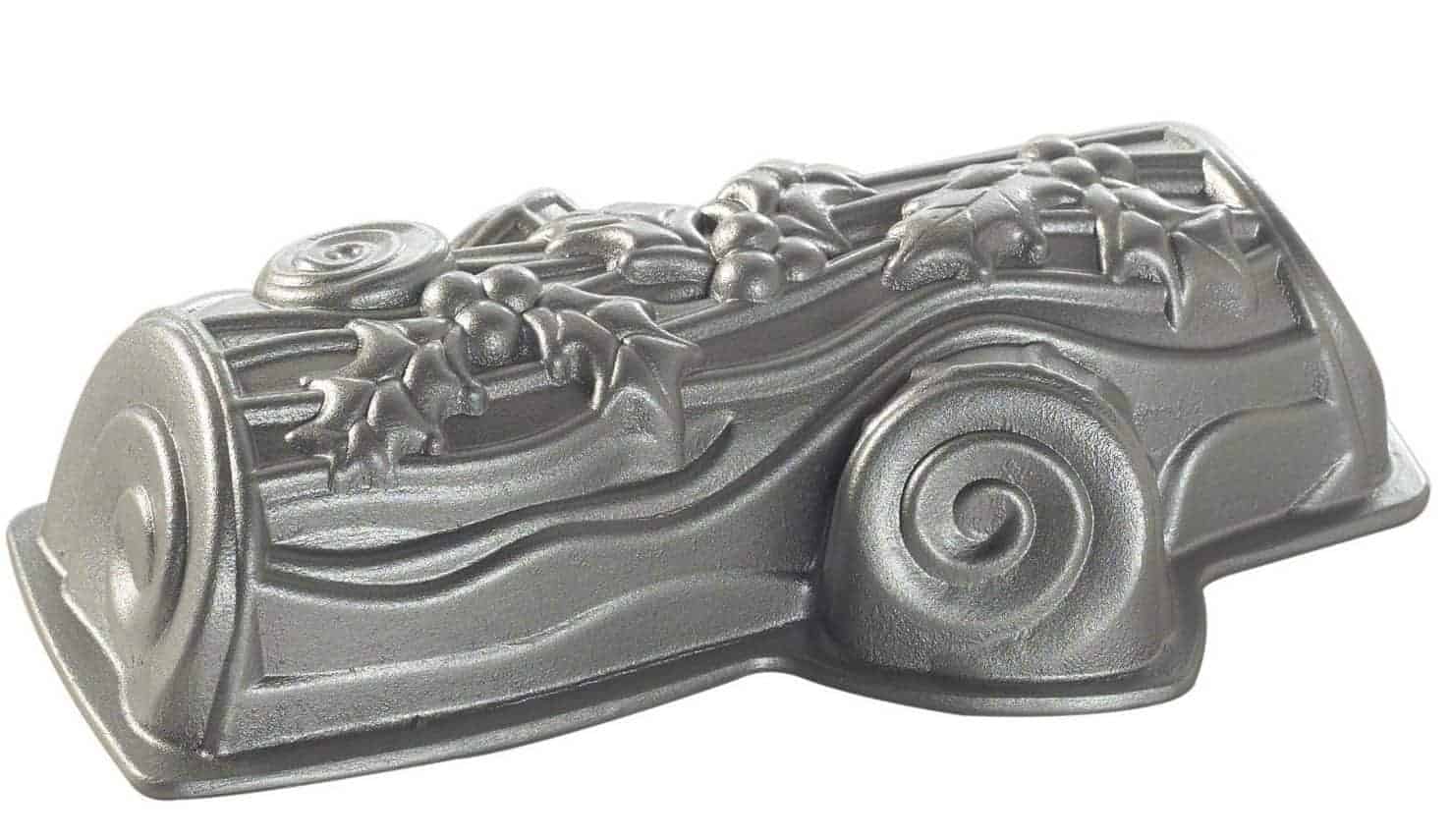 One fun thing to do with a yule log is to add little trees, mushrooms & woodland inspired ornaments.
These little evergreen trees are a common addition, as are homemade meringue mushrooms.
Meringue mushroom recipes for yule logs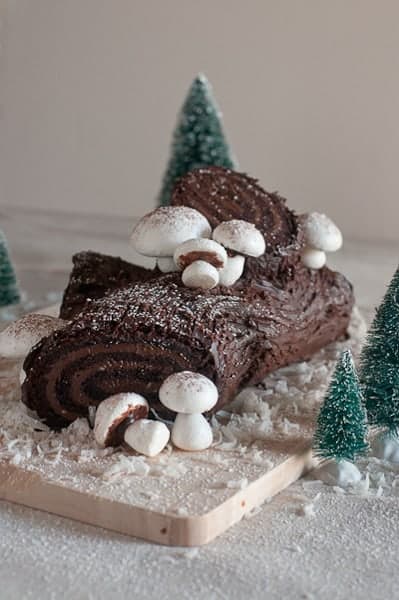 Making these meringue mushrooms can be a bit technical for the beginner so you can also buy woodland mushrooms in cake decoration sets like this set.
This etsy shop has great yule log decorations as you can see below but they're currently taking a break, but contact them as they'll be re-opening!
Bûche de Noël Recipes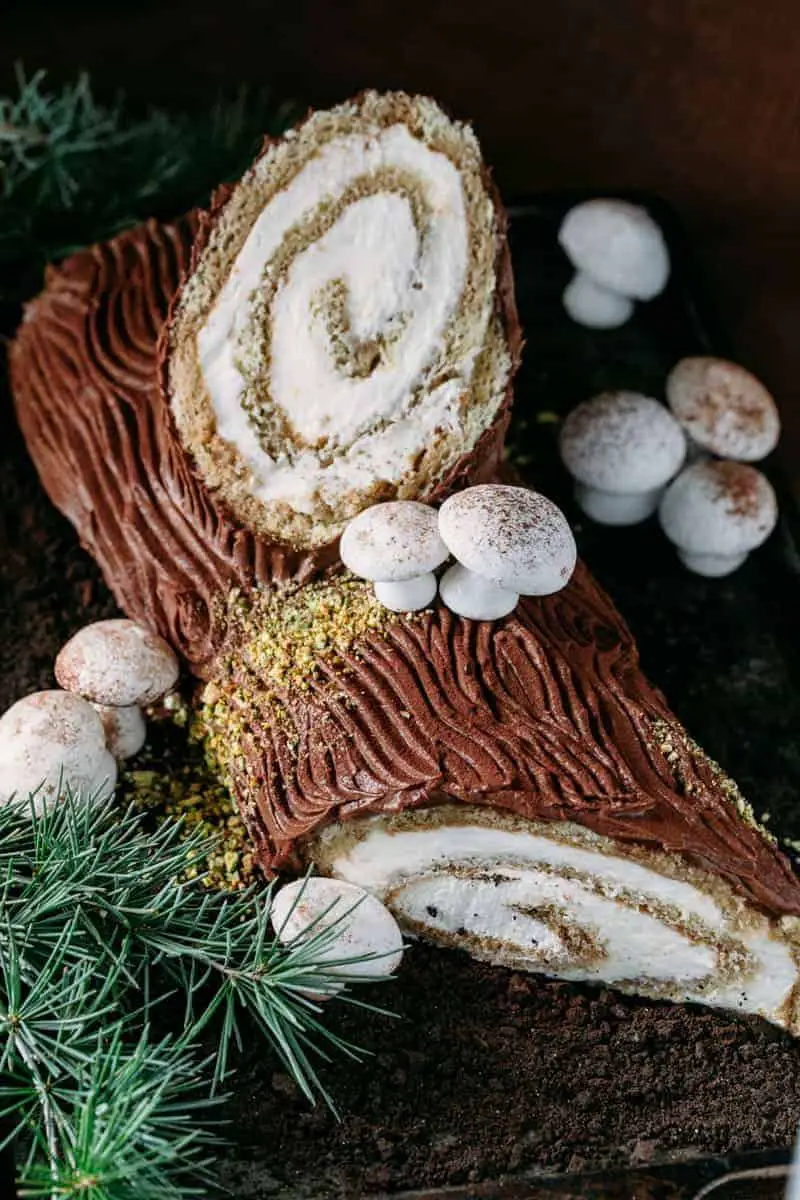 Simple Chocolate Yule Log from Ricardo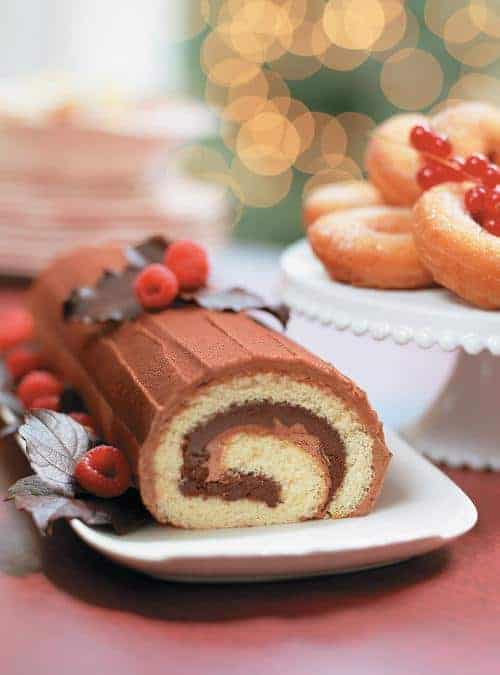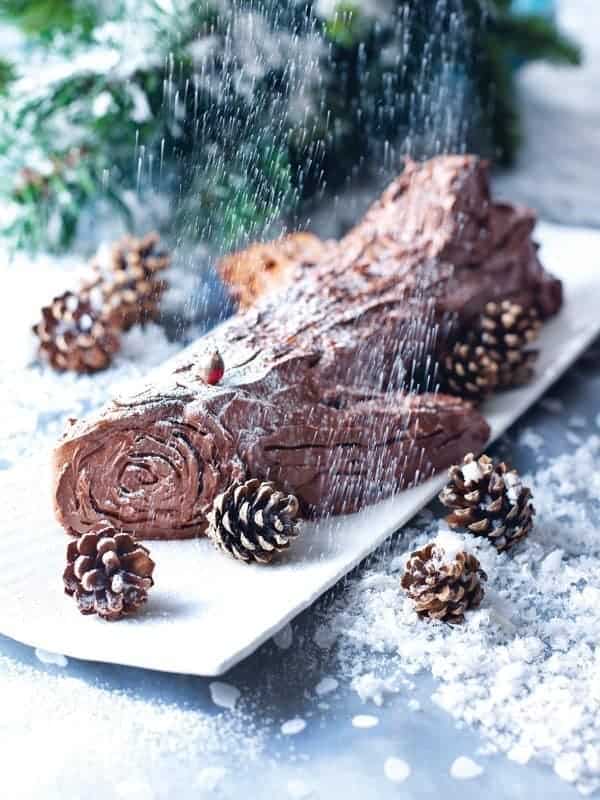 LOVE this variation with a yule log stump from La Peche Fraiche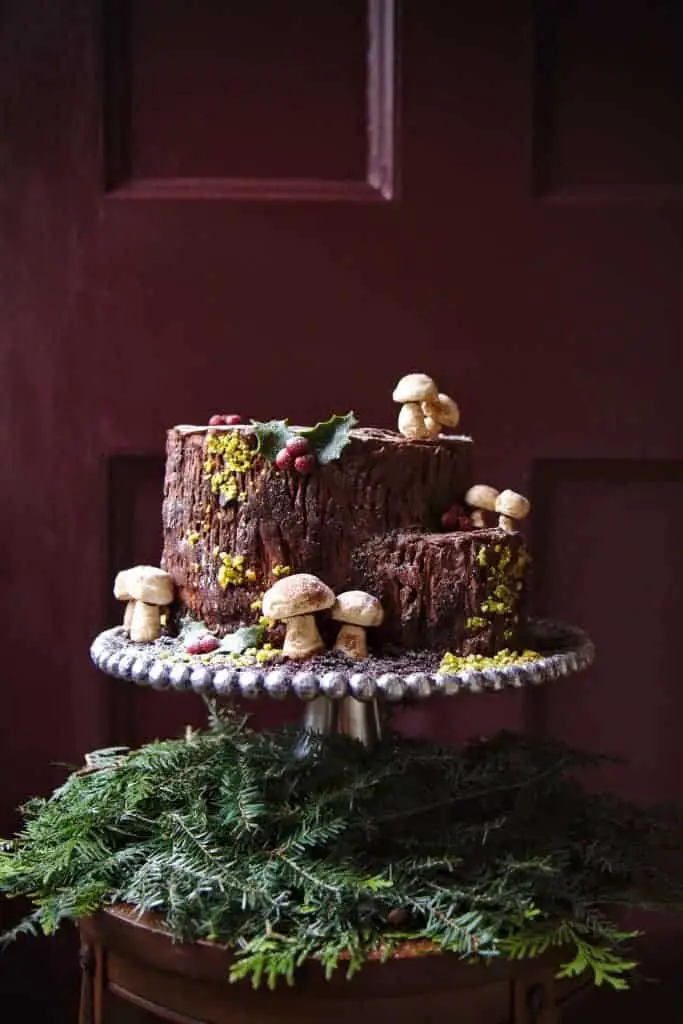 Mulled wine Noel Stump with detailed instructions for the decor