Yule Log Cake, also called Bûche de Noël, holds a special place for me as I grew up in France.
Yule log cake is a traditional cake in Belgium, France, and Switzerland around Christmas time. Our family likes to celebrate and eat this cake as a winter solstice tradition and add more woodland Christmas decorations to our Christmas tree.


Easy Yule Log Recipe Using Cake Mix
Easy Chocolate Yule Log from Ricardo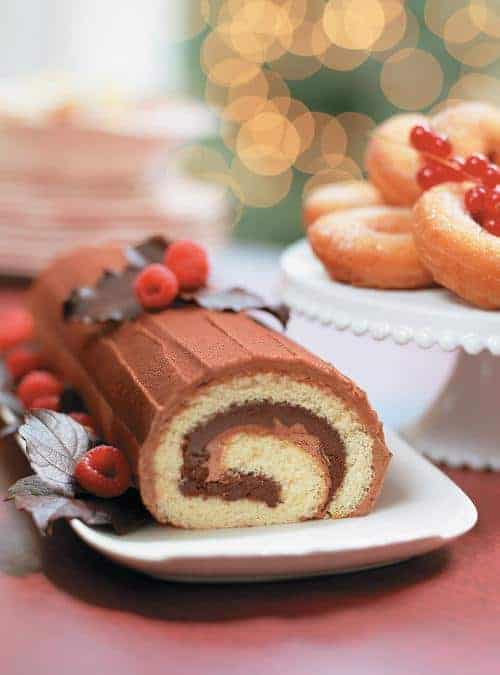 If you don't want to make the fancy rolled up Bûche de Noël, you can bake a cake in the Nordic Yule Log cake pan but it really wouldn't be the same at all! It's easier if you just want the fun of decorating a yule log.
One fun thing to do with a yule log is to add little trees, mushrooms & woodland inspired ornaments.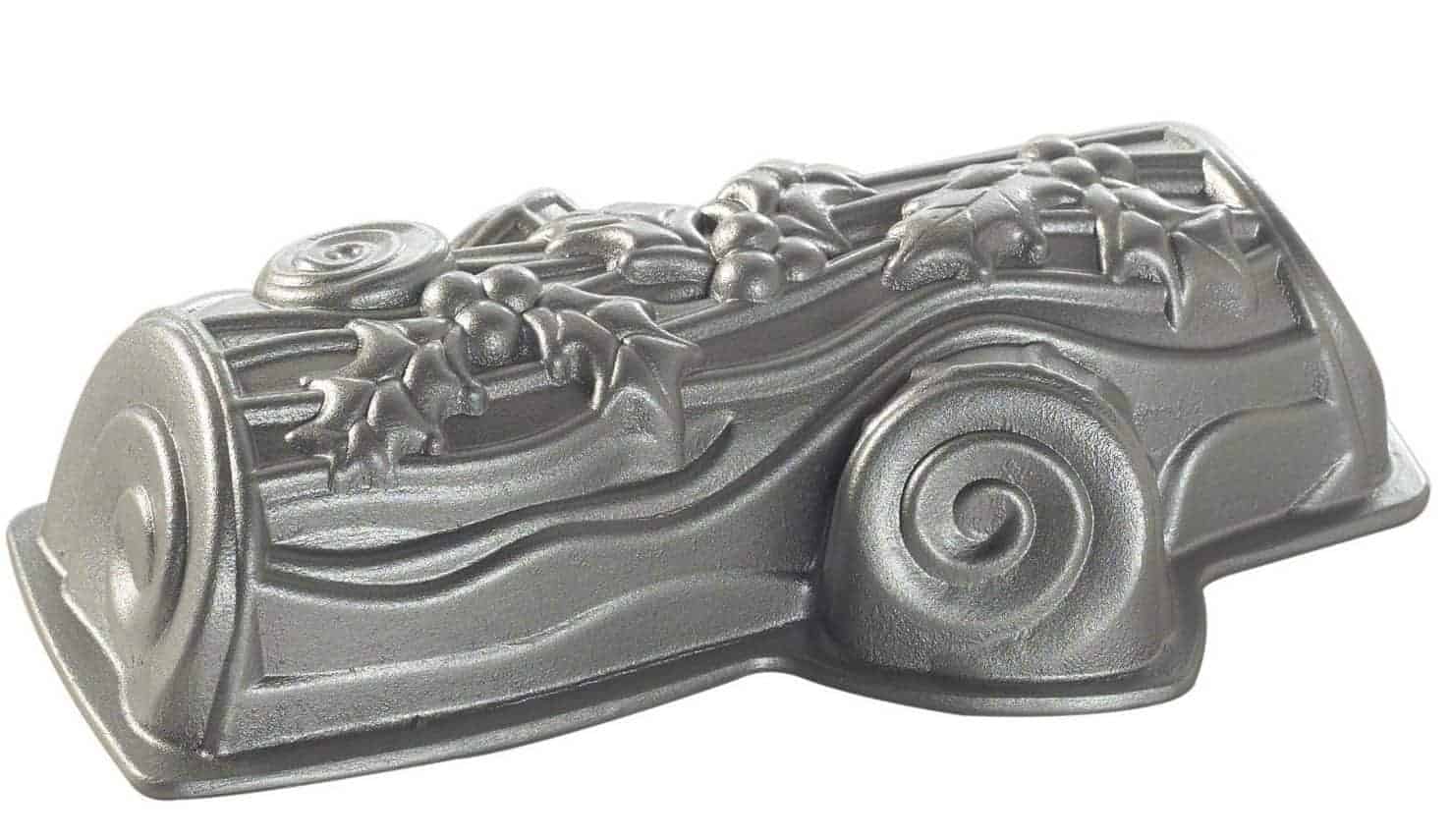 Traditional Yule Log recipe from Martha Stewart

Bûche de Noël Yule Log Cake Recipes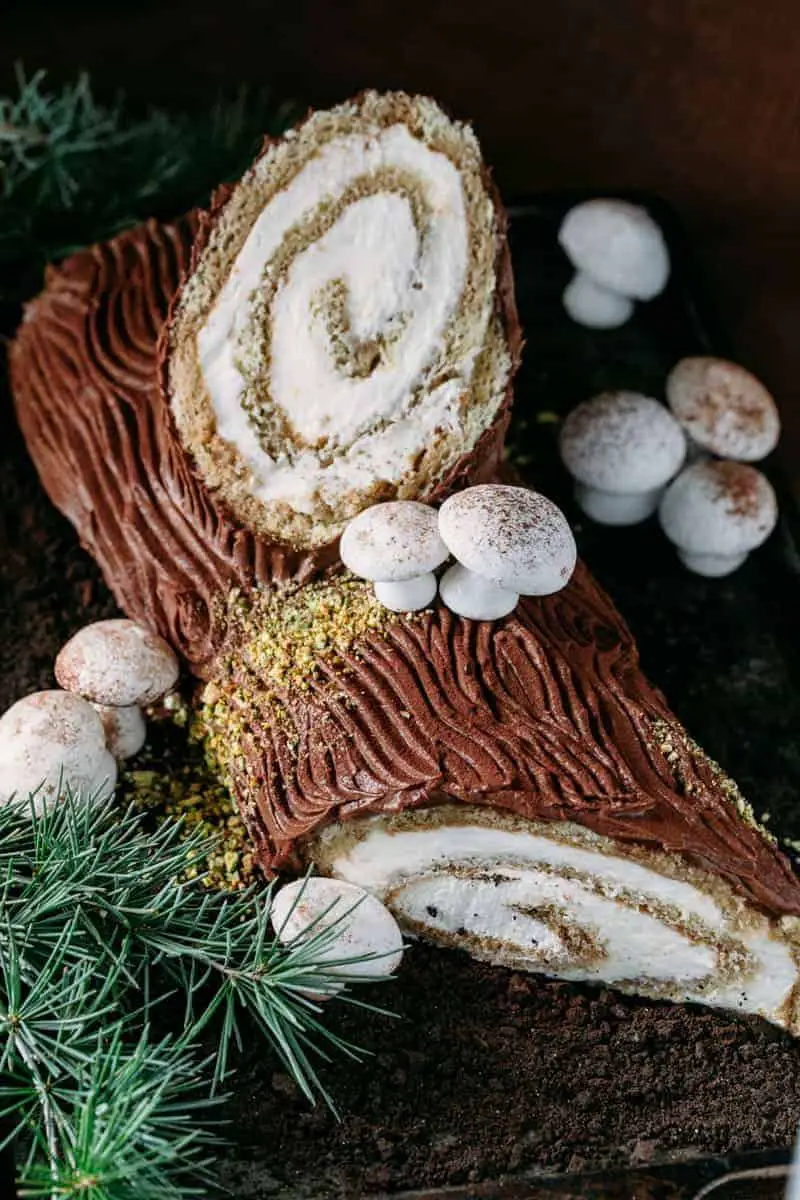 Yule Cake recipe from Nigella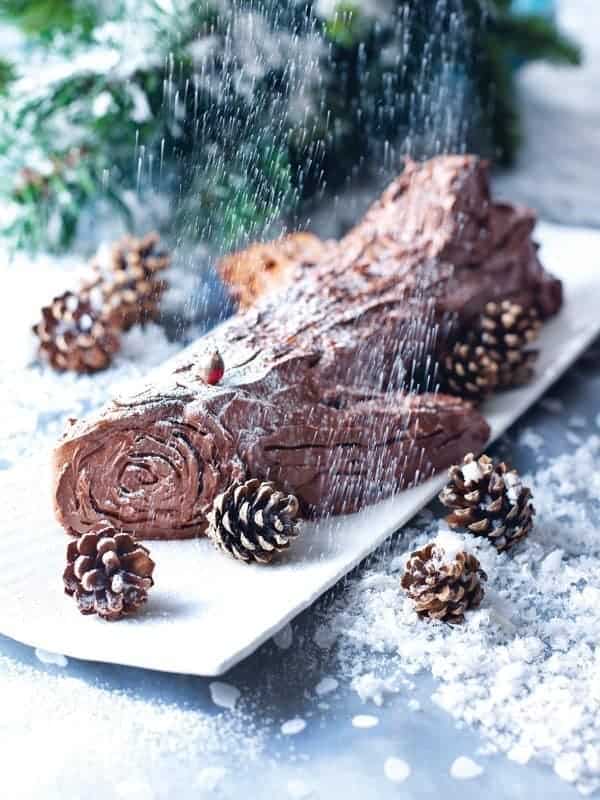 LOVE this variation with a yule log stump from La Peche Fraiche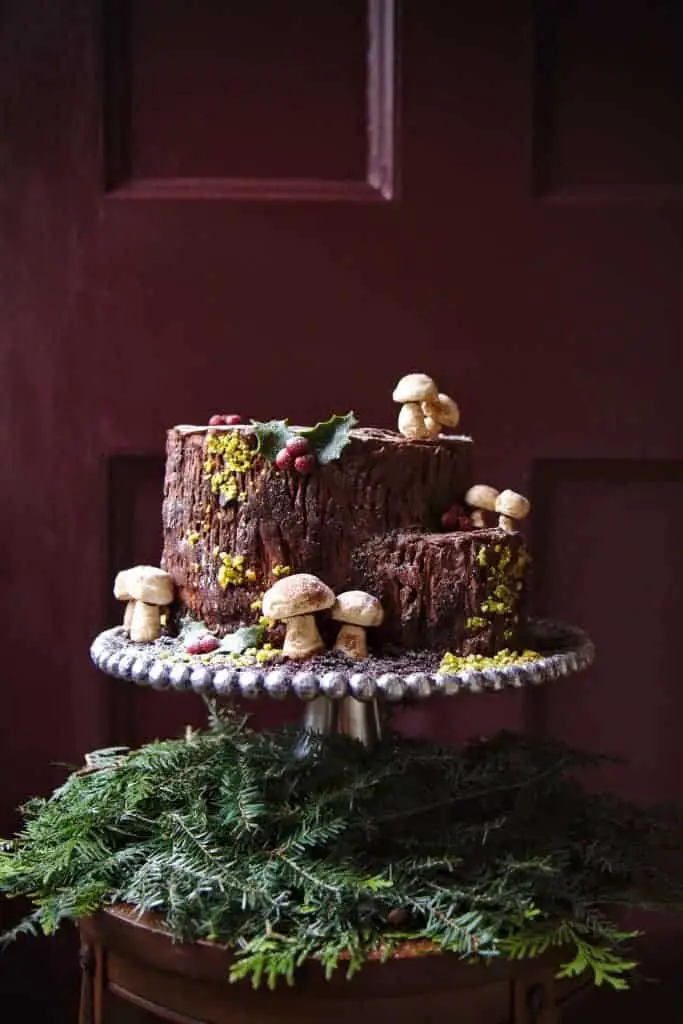 Mulled wine Noel Stump with detailed instructions for the décor
from Sprinkle Bakes