Celery root (Celeriac) is an unusual vegetable to say the least!
Celeriac stores great in a root cellar which makes it an excellent fall & winter veggie to eat.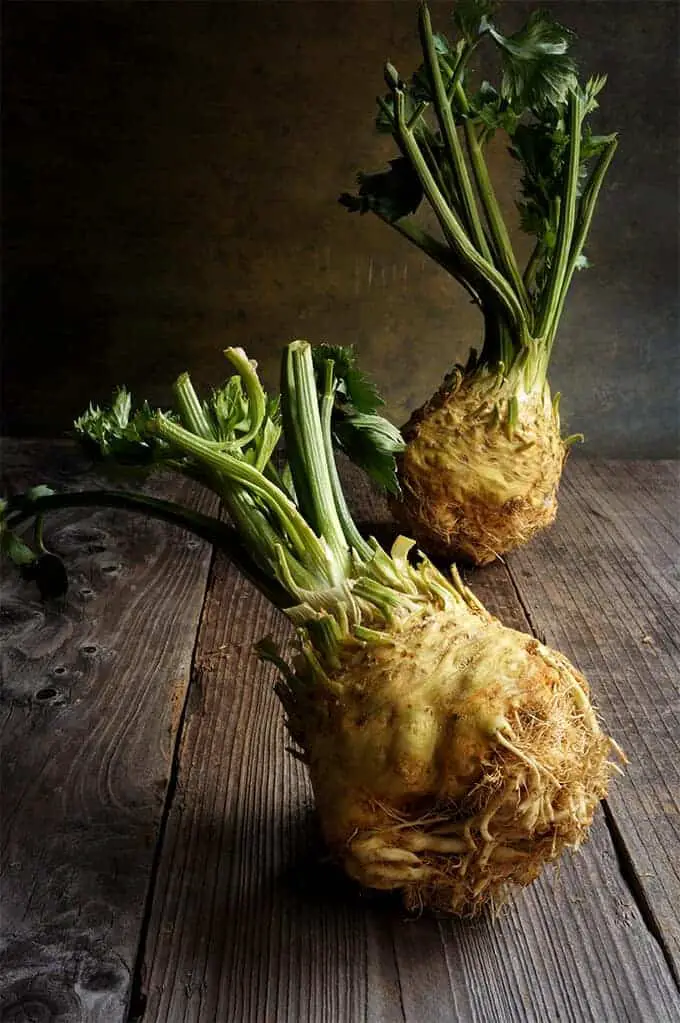 What is celeriac? Is it the same as celery?
They are related to one another, in fact when you look at the tops of celeriac they look like celery stems.
Celery root has tougher stems and the focus crop to eat is the large knobby root at the base of the plant.
Celeriac has the consistency of a potato with the taste of mild celery and parsley
It takes a long time to grow, about 110 days, but this veggie stores so well in a cold room (about 5 months). That make it's a great survival crop. This crop needs a lot of water to grow well (like celery) so use  garden mulch with these plants to help with water retention.
It can also be a culinary delight with great recipes!!

Celery Root Recipes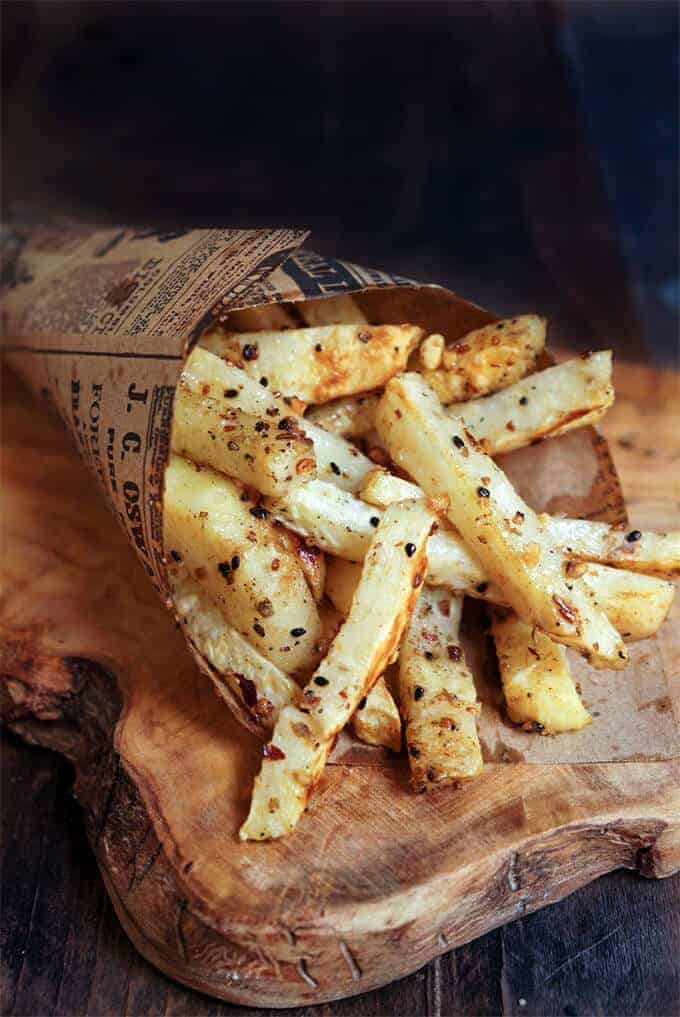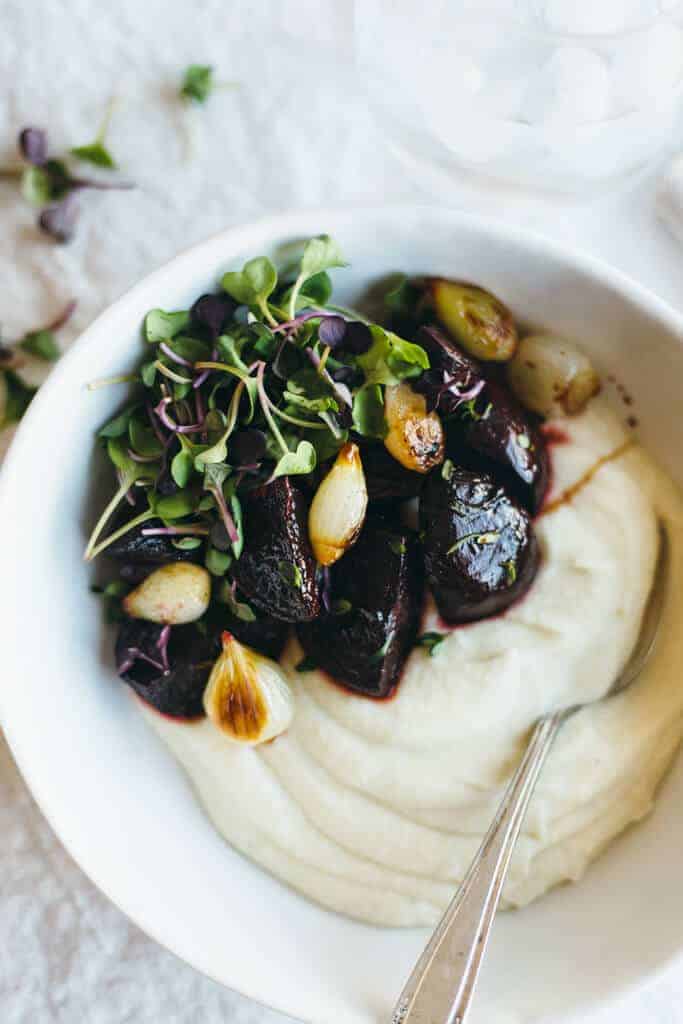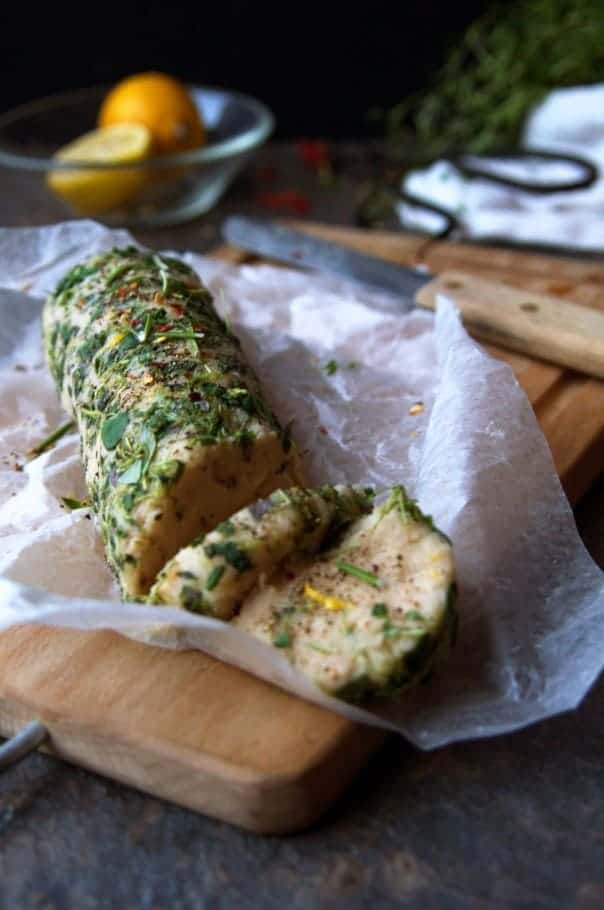 Celeriac provencale pate from EarthSprout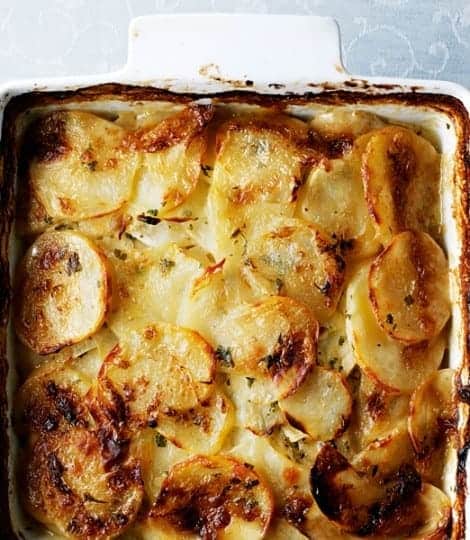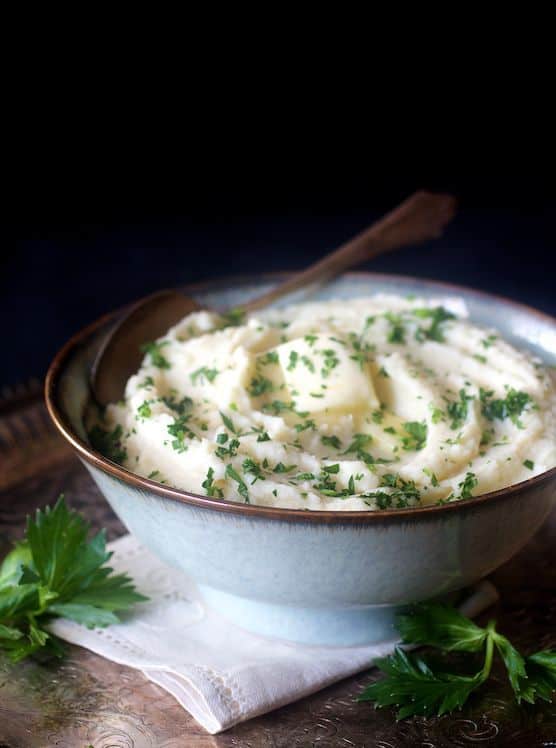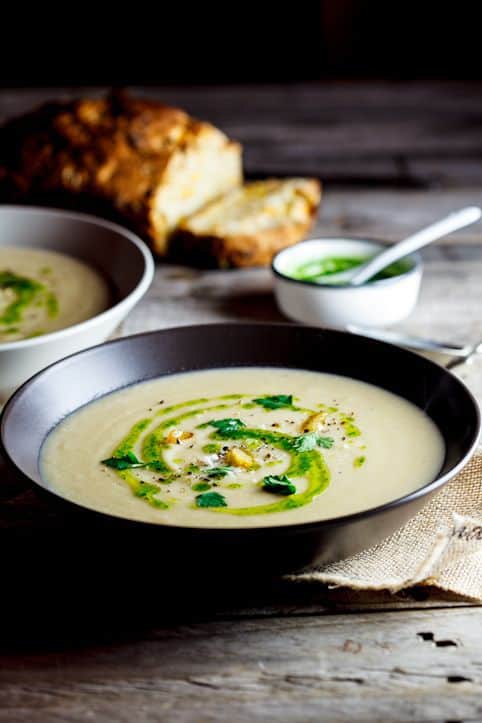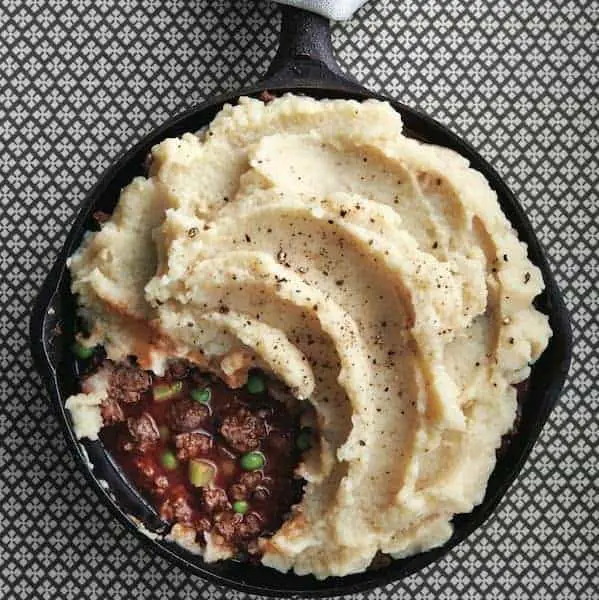 Celery Root Cottage Pie from Chatelaine
Celery root & parsnip Latkes from NYtimes cooking
Have you grown celery root? What is your favorite celeriac recipe?