Family Food Garden may collect a share of sales or other compensation from the links on this page.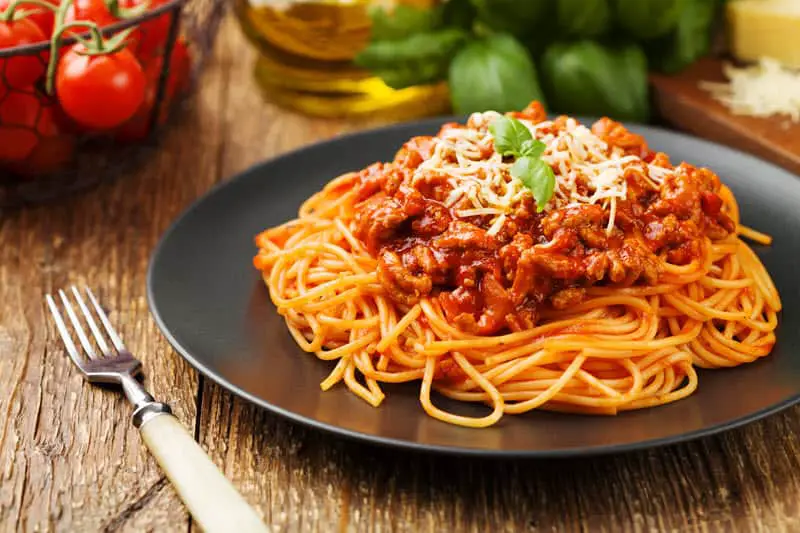 So there are a lot of beautiful oval Roma or plum tomatoes in your garden or farmers market and you want to make up a patch of spaghetti sauce.
I recommend you leave out any meat that you can add later, and use a water bath processing method with Wide Mouth quart jars.
Make sure to have lots of garlic to make garlic bread the next day, and a bottle of red wine around, because just smelling the sauce cooking will make you and anyone within smelling radius salavating for a homemade spaghetti dinner.
It actually tastes better when it sits for a day or two so the flavors can mature, and the jars should not be disturbed for 12-24 hours while they are cooling to room temperature after the canning process. Always clearly lable your canned goods with the product and date, and use up before a year is over.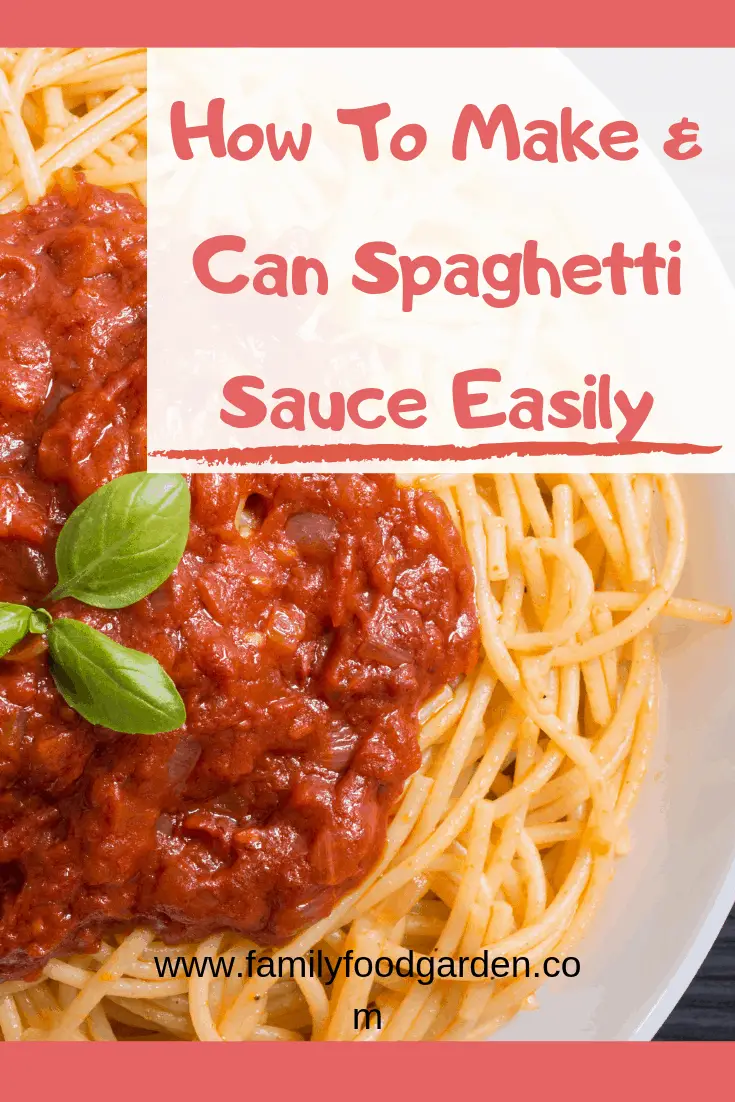 Making your own spaghetti sauce can be satisfying, and making your own spaghetti sauce and canning it for future use can be perhaps even more so.
You need to use tested recipes for canning review the basics on Mel's Kitchen Cafe Canning 101 as well as checking out the many Ball and Kerr canning videos on YouTube.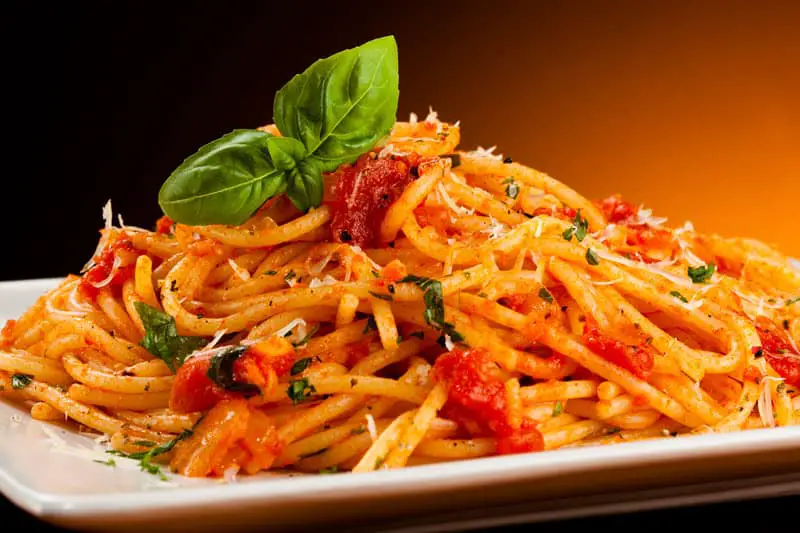 WATERBATH CANNING is most likely the easiest type of canning. It is mostly used in high acidity foods like tomatoes, dill pickles. Strawberry Jams, jellies, salsa, applesauce to name a few.
PRESSURE CANNING is for those foods that are low in acidity and that need higher temperatures to be food safe.
Foods that need higher temperatures like meat, fish, or sauces or soup with meat in them. Pressure canning basically takes the food to a higher temperature (240 degrees instead of 212 degrees) and requires a special pressure canner in the processes.
When canning you need glass jars. Some come with wide mouths and some do not, the only catch is your metal canning rings and lids need to match your glass lid opening in size.
The rings can be reused as well as the jars but the metal lids should only be used Once, to make sure the jars seal correctly every time. The little Pop you hear as the jars seal is the sign of a good seal.Make sure to buy the same size metal lids and seal as your jar's mouth.
Mel's Kitchen Cafe canned spaghetti sauce recipe can be found in a step by step tutorial form.
This is a thick spaghetti sauce with a rich flavor for:
| | |
| --- | --- |
| | |
Prepare the tomatoes by coring them and scoring the bottom with an X. Pop the whole tomatoes in the boiling water and cool them in icy water after the skins start to crack.

It takes about a minute depending on how hot the water is.

Once the tomatoes cool you can peel them. Honestly, I like the cut the tomatoes in half and lay them on a paper-lined oven tray, skin side up, and broil for 3-4 minutes method better. Just let the tomatoes cool and the skins come off easily.

Remember to stir your sauce while cooking so that it does not burn on the bottom as it can ruin the taste altogether.

Mel recommends using either a water bath or steam bath to process your spaghetti. This recipe usually requires four-quart jars.

Process the jars for forty minutes in either a steam bath or water bath canner, adding time as needed if you live at a higher altitude. Higher elevation (1,001-3,000 feet add 5 minutes, 3,001-6,000 feet add 10 minutes, 6,001-8,000 feet add 15 minutes more time to the processing. I have never had the pleasure of living at such high altitudes that I have had to be concerned about this. A steam bath processor uses less water. Be sure to follow the manufacturers instructions.
You will need to peel the tomatoes before chopping them. You can use the old boiling hot water method for peeling.
Why do we need to remove the skins at all? You ask? The answer is that tomato skins can make the sauce bitter. Make sure you don't skip the step of draining your chopped peeled tomatoes for one half hour before beginning to cook them, especially if you want a thick sauce.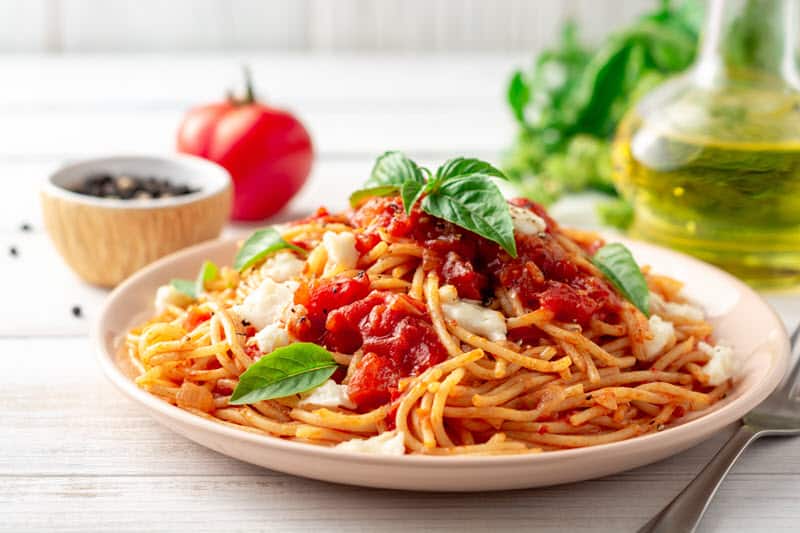 Some other canned spaghetti sauce recipes worth considering are from Favorite Family Recipes.
It is a great recipe for water bath processing. If you add meat to any spaghetti recipe you must process with a pressure canner and it is easier to just add fried ground chopped meat (beef, chicken, or turkey), not during the canning process but after when you are reheating your sauce to make your great spaghetti dinner.
Since spaghetti sauce is mostly tomato based it is often recommended to add ½ teaspoon citric acid or 2 Tablespoons of lemon juice to lower the pH of the canned food. If your recipe calls for lemon juice you can substitute citric acid but you need much LESS citric acid.
The citric acid generally does NOTaffect the taste of the sauce as can than lemon juice. You can add a bit of sugar to compensate for tartness of the lemon juice if you used it, so taste your sauce before you finish your cooking process and always use a clean spoon, not the one you are stirring your sauce with.
My name is Isis Loran, creator of the Family Food Garden. I've been gardening for over 10 years now and push the limits of our zone 5 climates. I love growing heirlooms & experimenting with hundreds of varieties, season extending, crunchy homesteading and permaculture.