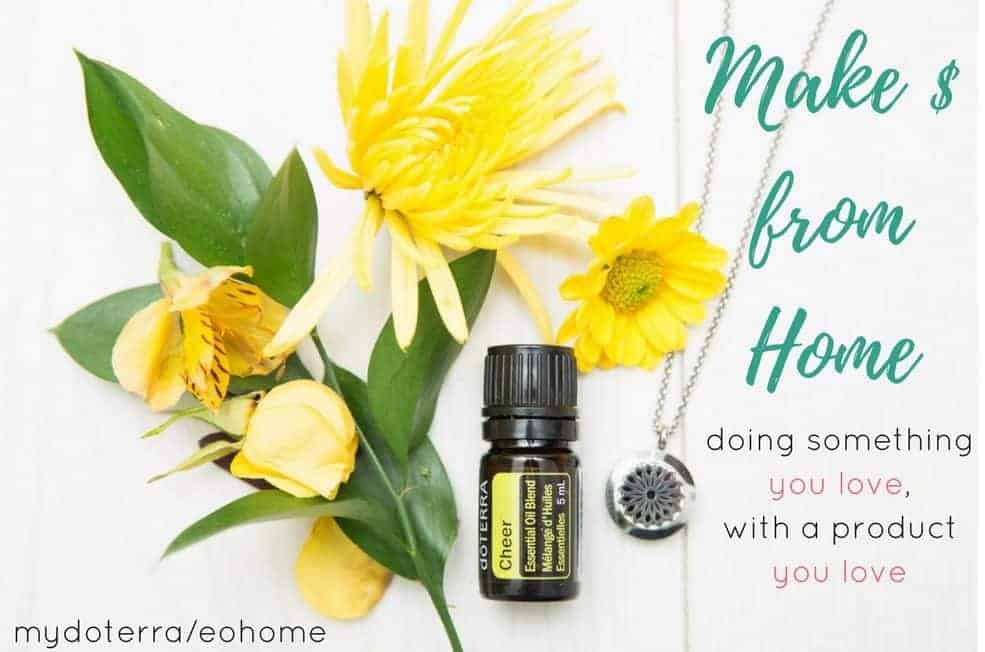 I love essential oils, do you?
I fell in love with aromatherapy and essential oils a few years ago. After trying many brands over the years I finally came across doTerra and have been so happy with the results of using them that I went from user to business builder.
If you are here you're wondering about selling essential oils, and perhaps MLM in general.
This post will have some tips Selling Essential Oils (whether or not it's doTERRA)
Can I be honest about something?
I've been asked to take part of many Multi Level Marketing (MLM) companies over the years and I've always turned them down.
Why?
Because I just wasn't in love with the product!

You cannot, and I mean absolutely cannot make money with a MLM company no matter how great the package unless you're in love with the product and the product WORKS.
So if you don't love essential oils I will tell you right now that you're not going to make it far in this.
But if you DO love essential oils then sharing them can be a great home business doing something that you love.
But you need to be a part of a great team that will take you to the next level. We are that team!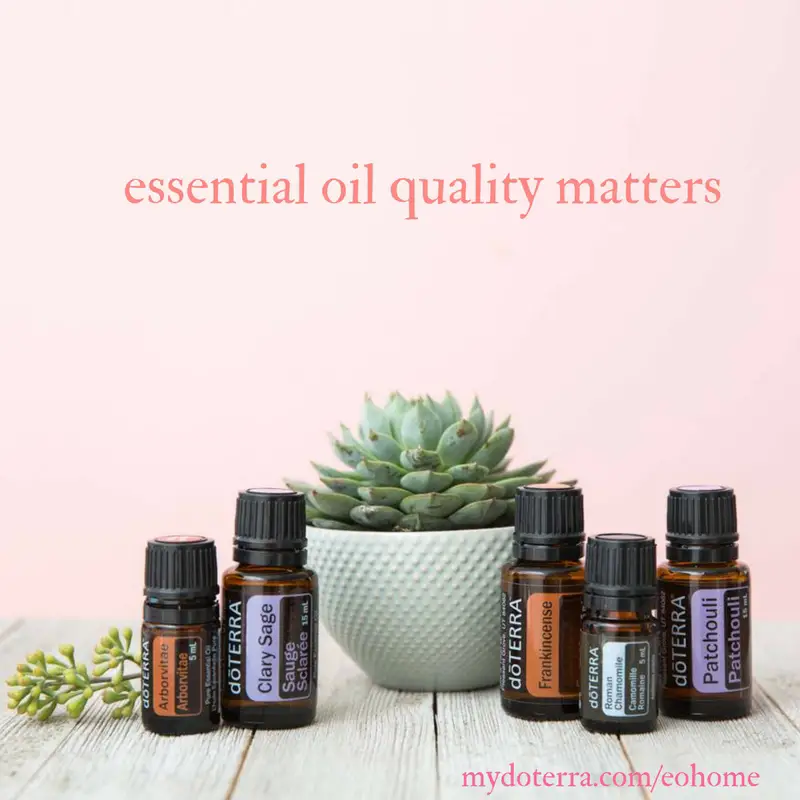 What is Multi Level Marketing (MLM)?
Can you make money with a MLM company is a common question for anyone wishing to work from home. But many MLM companies get a VERY BAD rep. They have pushy people trying to sell products that are terrible or don't work.
doTERRA is a legitimate network marketing opportunity that provides real products to consumers through a word-of-mouth marketing by Wellness Advocates.
It has a 65% retention rate, which is incredibly high for the network-marketing world.
That means nearly 7 out of every 10 people who have ever enrolled with doTERRA have stayed with the company.
People don't stick with a company like that unless the products are real and they work.
Why I DID choose MLM with Essential Oils
I fell in love with essential oils a couple of years ago, and after trying many different companies. I'm so happy with the results of using doTerra essential oils.
So after using them for awhile and loving them sometimes a stay at home mom thinks 'I wonder if I can make money sharing oils?' I mean it's something you love right?
There are so many MLM companies out there, and I'll be the first one to tell you not to jump into one unless you really love the product.
Essential oils? Well that's love  for me.
Having the diffuser on in our home creates an amazing atmosphere depending on what mood I'm wishing to experience.
I've turned to aromatherapy on countless occasions for our family.
As a stay at home mom, making money from home has been a blessing! I get to be with my kids, grow my family food and use and share a product that I absolutely love.
The team I'm a part of is THE BIG DIFFERENCE to how far you can take your MLM business.
Can you unlock your highest potential?
I'm looking for several driven, motivated individuals to fill leadership positions on my essential oil team. These people will have the opportunity to be mentored by me and create residual income while sharing products that literally change lives.
I eat, sleep, and breathe this business, and know it inside and out. If you are looking for a change in your life, I'm ready to take you to the top!
What You Can Expect When You Join my Team:
Coaching from me, my mentors, and my team leaders–it is our goal to see YOU succeed in your business. I have systems in place to help you learn how to use the oils and get your business off to the best start possible.
Access to to our exclusive calls, webinars, targeted trainings, incentives, and challenge programs.
Access to our password-protected team training website.
Access to our private team Facebook groups where you'll learn how to use your oils and build your business.
The ability to get the deepest discounts possible on essential oils and other products.
The opportunity to create real residual income from a very legitimate home-based business.
Why My Team?
I can sum it up in one word: support. Support is the KEY to your success, and support is our specialty. My team and I are completely committed to making sure you have all the help you need: whether you need to know how to use your oils ("How many drops should I put in my diffuser?") or how to create a powerful income stream, we are only a text, call, or email away. We won't leave you hanging.
I don't cross-recruit, and once you pick a team to sign up with, that is where you will stay–so make sure you choose wisely.

Is this a "Get Rich Quick" thing?
Nope. In fact, expect to work hard–really hard. The difference between this and conventional employment? You get to be your own boss, there is no cap on your income potential, and you can take this business as far as you want it to go–no college degree required. I devote a lot of time to my business, but I can say without question, that it is the most rewarding and exhilarating "job" I've ever had.
I am Looking for People Who Are:
Highly passionate, decisive, and willing to work HARD
Ready to make a real change in their life and be their own boss
Willing to attend online training and teach classes/workshops
Willing to start out with an enrollment kit (these start at $150) see more below.
Willing to devote focused time each week to growing your team and learning about the oils
Dedicated to ordering at least $100 worth of product each month. (This enables you to earn commission and bonus checks–I will show you how to quickly build your income to cover the cost of this monthly order!)

WHAT ARE THE OPTIONS AS A WELLNESS ADVOCATE?
The great thing about becoming a Wellness Advocate is you have a few different options. doTERRA is unlike most other companies out there because they don't have any additional requirements for their wholesale members other than purchasing a membership or a starter kit. However, many choose to purchase monthly with doTERRA's Loyalty Rewards Program because they earn free products.
There are usually 3 types of Wellness Advocates:
USER
An essential oil user wants the best prices on essential oils and plans to get a membership for personal use. This is a great option for providing natural wellness solutions for the home.
SHARER
This is the person who finds a great deal at Target and then tells everybody. Nobody should miss out, right? Most sharers order monthly to take advantage of free products and are so excited about the awesome results that they can't help but share. Plus they earn a little cash in the process.
BUILDER
The builder knows they're going to be empowered to take charge of their health with essential oils and they want to take charge of their finances as well. doTERRA offers an incredible opportunity to build residual income from sharing essential oils with others.
You can take this business as far as you want to!
I'm not just saying this, I'm personally learning from multiple women that HAVE taken their careers into their own hands and have made into the diamond levels.
They've created amazing business-building resources so they YOU can unlock your highest potential.
Why you need to Share not Sell!
I'm a firm believer that a product should be so amazing that it 'sells' itself. To make money selling essential oils all you have to do is use and try them yourself and then share the oils with others. This can be done in a variety of ways:
Host an Essential Oil Class: Learn the basics and essential oils 101 and you can teach a class in the comfort of your own home or someone else's. It might mean breaking out of your comfort zone or you might love it! Never charge for a class, it's always good to just talk and discuss the products and offer samples, catalogs, refreshments so they can get to know the company.
Make & Take Parties: These are great and offer a hands-on experience for people. As I mentioned above, once you start making your own home and body care products you'll be delighted at how fun it is and how amazing your recipes can smell with essential oils. Think whipped body butter, lip balm, relaxing foot scrubs, there are so many wonderful recipes you can use and your guests get to take the items home with them. You might charge a small amount for the ingredient costs (except the essential oils themselves) or you might use it as a business expense.
The Online Website/Blog World: If you're a bit of an introvert like myself (hello!) then the online world is a more comfortable place to grow your business. This takes a lot longer however to establish and grow your business and requires a decent computer and graphic skills to excel in this busy world.
Word of Mouth with Friends & Family: Lastly the old fashioned way of spreading the love via word of mouth! This can often be the easiest and fastest way to spread the love of young living! Plus you get to talk about it with close friends and family and discuss which products you like and want to try out next.
Some Business Building Tips:
It's a good idea to always carry some oils on you or diffuse something when you have friends or family over. Often just the smell alone is enough to entice and ask questions.
Give essential oils and related products as gifts for special occasions and holidays is a great way for friends and family to try out the products.
Get some business cards made and always have them on hand if you meet someone new that might be interested.
Use the products to get familiar with them, the more you know, the more you can share.
Don't make claims that are related to disease, health problems, and issues. The FDA cracked down hard in the past couple of years of the many bloggers making false claims online. Being a part of a great team will help you know what you can talk about and what you can't.
Some of the Enrolment Kits
Have further questions? I'm happy to help! Contact me below:
[contact-form-7 id="3459″ title="Contact form 1″]