Family Food Garden may collect a share of sales or other compensation from the links on this page.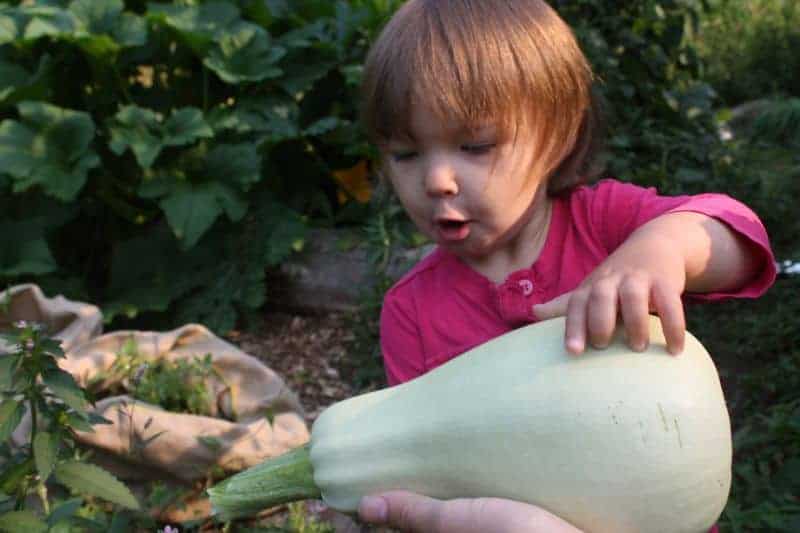 How do you become a great gardener?
I get asked all the time how I learned to grow food for our family. Did I learn how to grow and preserve from a family member?
The truth is I learned to be the gardener I am today from making so many mistakes & changing my game plan mid-season.
You might be dreaming of becoming a great gardener. You know you need rich soil, viable seed stock, a good watering system, companion planting, pest control etc. And you'd be right, all of those things are very important, essential even to gardening.
But in my opinion the most important aspect of being a great gardener is how you handle gardening failures during the growing season. Do you give up? Or adapt and create a backup plan?
Gardening is truly hard
You might have started gardening imagining beautiful harvests and pretty neat rows of vegetables growing effortlessly.
Then reality hits. Gardening actually isn't easy, it's quite challenging and it changes every. single. season.
Gardening presents endless obstacles and unforeseen circumstances both due to human error or due to environmental factors. Do you know how picky each vegetable or fruit variety is for soil, ph, watering or weather requirements!? Have you ever lost masses of crops to a new pest or disease? It can make your head spin trying to learn everything, not to mention bad weather can mean a poor season completely out of your control.
The #1

 thing you can do with these gardening failures is to adapt and create a backup plan.
The secret to gardening is to not see failures but conquests.
You can't just give up and pout at the first couple of failed crops.
You can't just stare at a garden bed full of weeds and cry 'why!? WHY!! I JUST weeded that bed last week!!'
You also need back up plans, sort of like a failed garden crops insurance policy.
It goes without saying that when you make mistakes you'll always remember them and do it differently next time.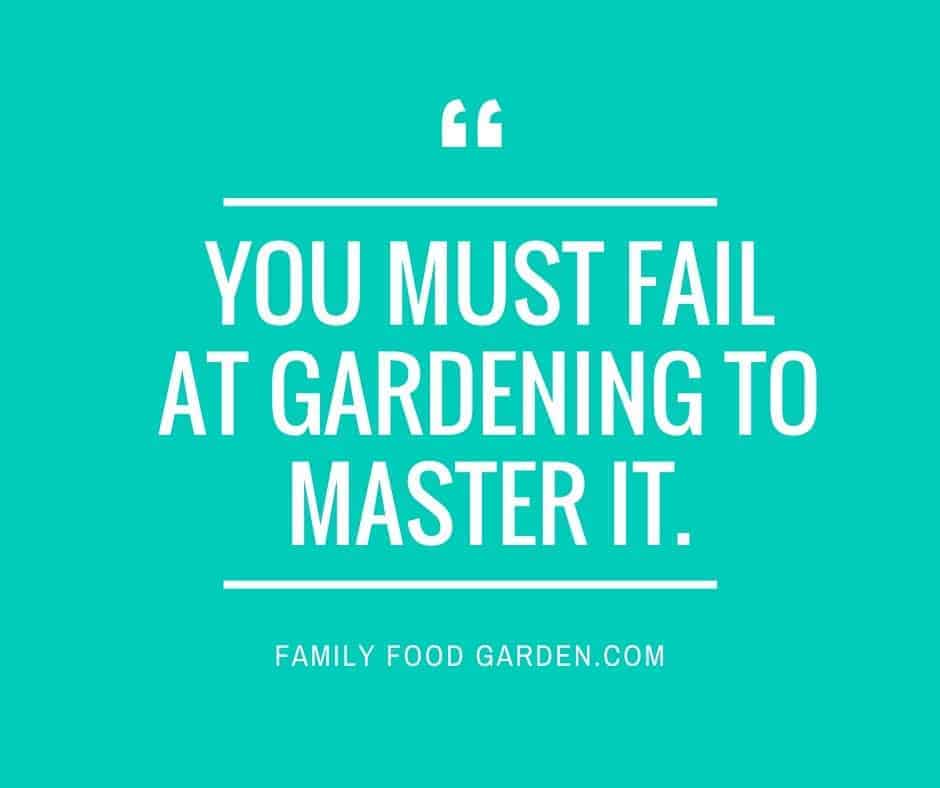 Creating a strong backup plan is something that I've learned over time, and I believe it's essential to still harvesting crops out of a poor situation.
Whether some pests or disease wiped out your crops and you had no harvests or the weeks of rain won't end in sight, creating a backup plan with failures has been my secret to being a great gardener. I have a whole chapter on creating back up plans in my book. 

I've also written a whole post on it here:
Conclusion
It's not just about growing food.
Although gardening is about having wholesome fresh food, it's also about re-kindling a connection with the earth, the seasons, with the dirt and where your food comes from. Beginners are often amazed and how food grows. I know the first time I saw that a zucchini grow out of a flower I was in awe.

There are so many reasons to grow food, and it makes me so happy how many new gardeners there are every year.
Just know that if you feel that gardening is very challenging it might not be you, it's a hard thing to master and even them most experienced gardeners are met with challenges.
The goal is to keep growing, learning and adapting to the season the way nature would do. 🙂

My name is Isis Loran, creator of the Family Food Garden. I've been gardening for over 10 years now and push the limits of our zone 5 climates. I love growing heirlooms & experimenting with hundreds of varieties, season extending, crunchy homesteading and permaculture.