Family Food Garden may collect a share of sales or other compensation from the links on this page.
Growing spring flowers can brighten your garden and neighborhood.
The beauty, scent and cheerfulness of garden flowers is something I'm appreciated more as time goes on. As an avid vegetable gardener, I often grow flowers for companion planting rather than just for beauty or cut flowers.
Spring flowers are a welcome sight after a long winter
Here are some spring blooming flowers to plant.

Lupines
Lupines grow wild here in the mountains and are often seen along the roadside in the late spring. Our kids and I read this book on lupines every spring. Lupines are short-lived perennials and will live from 2-5 years. They produce large seeds heads though and will self-sow. If you plant them yourself from seed scratch the seeds and soak them first. Lupines will grow in full sun or partial shade. I've found that directly sown lupines don't flower until the 2nd year.
Lupines have the added benefit of fixing nitrogen in the soil.
You can grow a patch in your garden, although plant them in an area where they are ok to take over because they can spread and reduce plants growing nearby.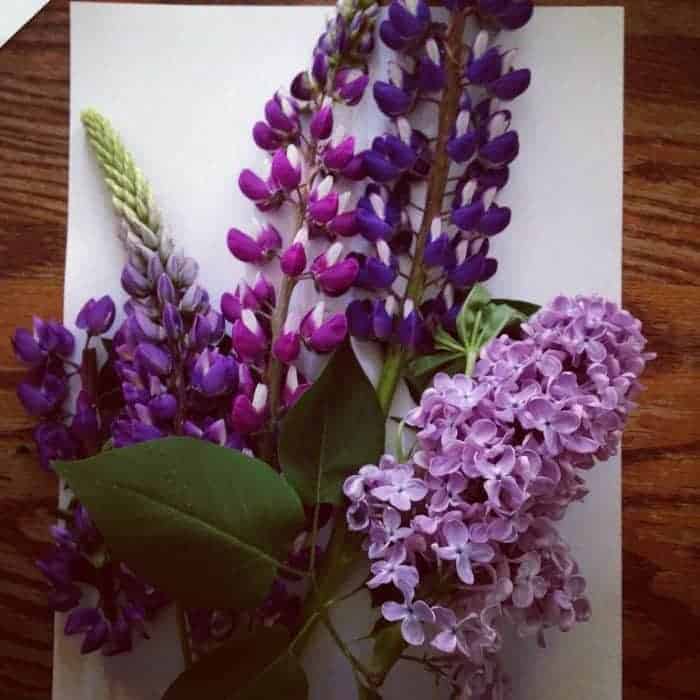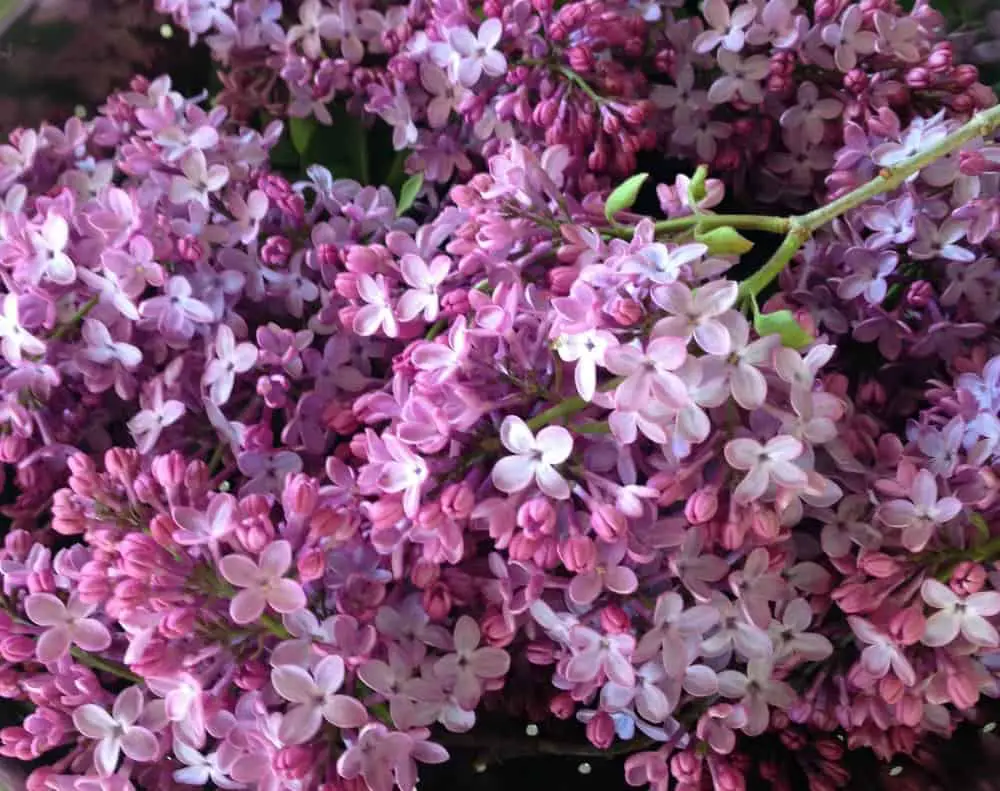 Lilacs
Lilacs are very fragrant, and some people love them, others do not (like most flowers). I wrote a whole post on growing a lilac hedge and how to grow lilacs here.

Hyancinth
This is a another strong smelling perfume flower that people either love or find too strong. These flowers are easy to grow and the honeybees like them. The hyancinth bulbs are planted in the fall for spring blooms. Learn more about growing hyancinth here.
There are many other great spring flowers too!
I love floret farms tips for growing sweet peas, many people love Lily of the Valley, Snowdrop and Crocus or Tulips in the spring too.
What are your favorite spring flowers?