Indoor gardening is a great way to harvest fresh food. Even if you have a large garden outside during the summer, indoor gardening gives you fresh greens or herbs inside during the off-season winter months. Indoor gardening has some major bonuses!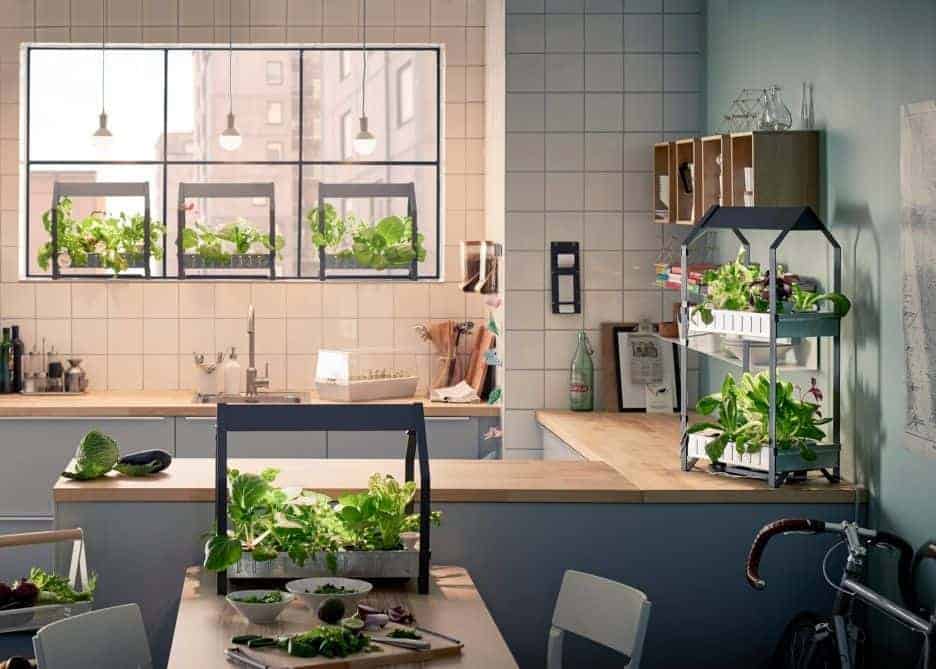 Indoor Herb Garden Ideas
We started indoor gardening with herbs in pots of soil.
Then added a mini greenhouse to start seeds in the springtime with some indoor grow lights (we use the Sunblaster ones) which as a nice step up for indoor gardening. If you want to grow super easy and basics growing microgreens is a great start for beginners too.

Thanks to modern technology and new innovation, there are some really neat indoor gardening ideas too!
Today's post will be full of ideas for growing food inside, from simple to some hydroponics. I've also written a whole post on indoor herb garden kits, which come with everything you need to grow herbs inside.
The type of indoor gardening you'd like to do depends on your time and finances. There are many basic ways to grow food inside like growing herbs in containers, to complicated indoor hydroponics like the indoor vertical garden idea below. We often like to grow spinach indoors in our household.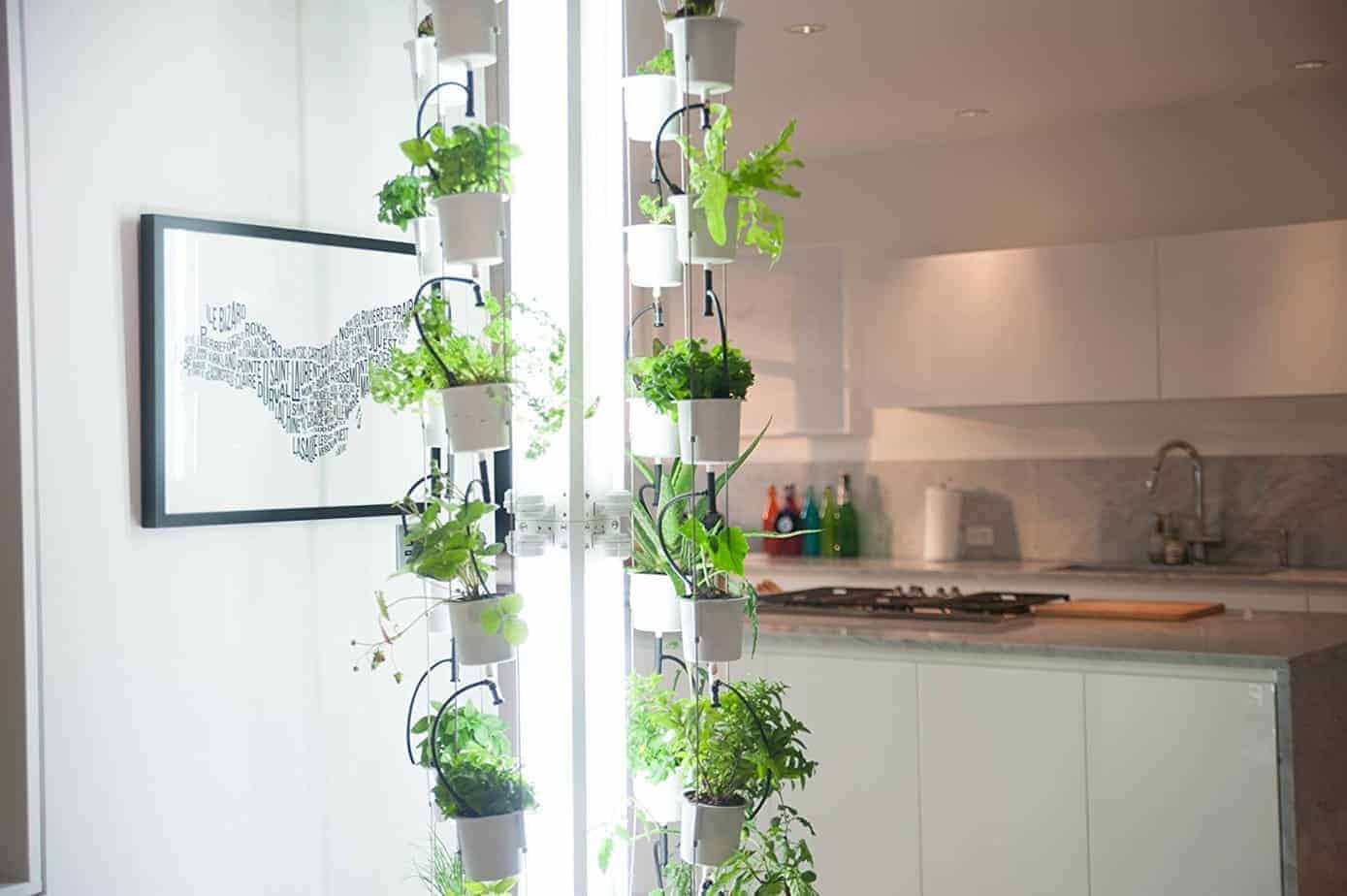 Great DIY Indoor Garden Ideas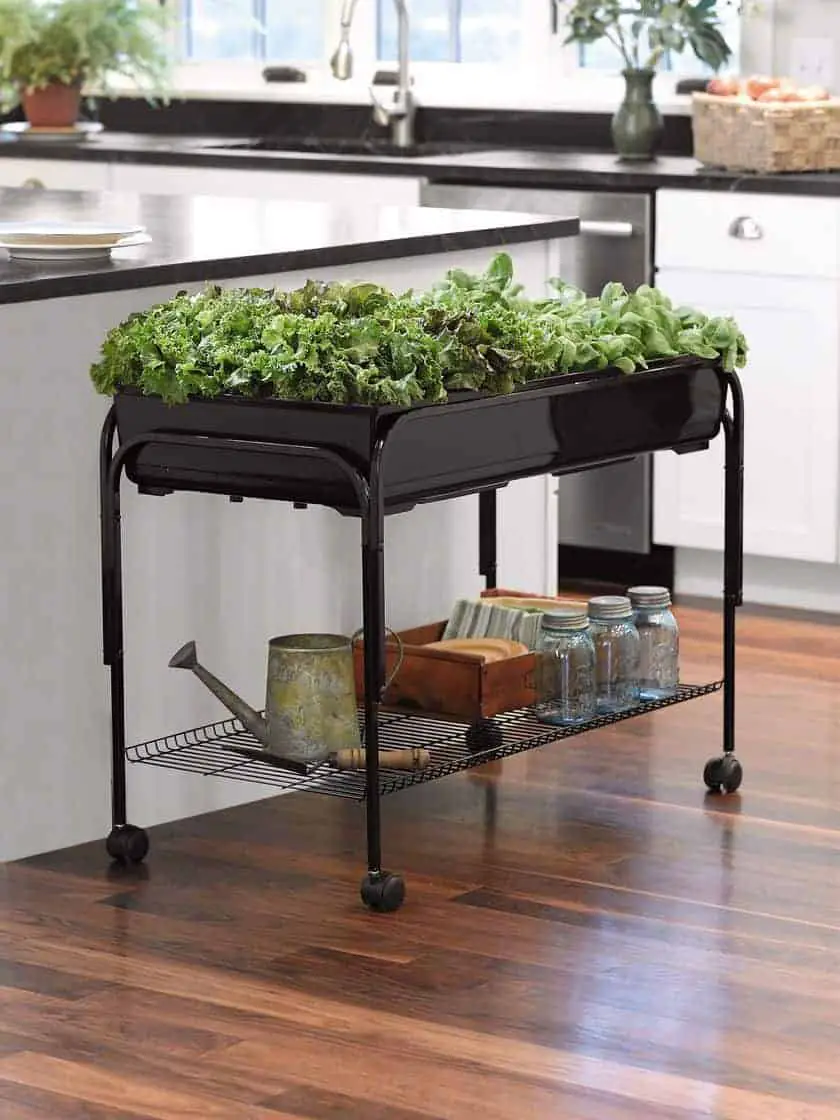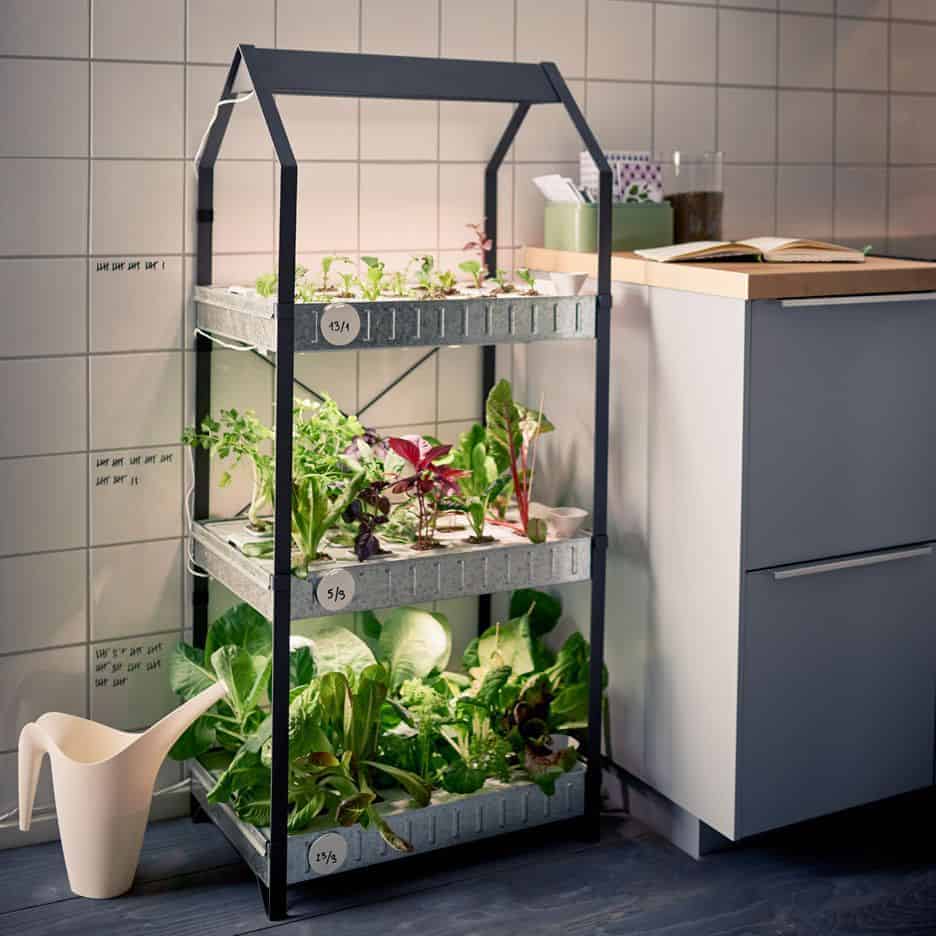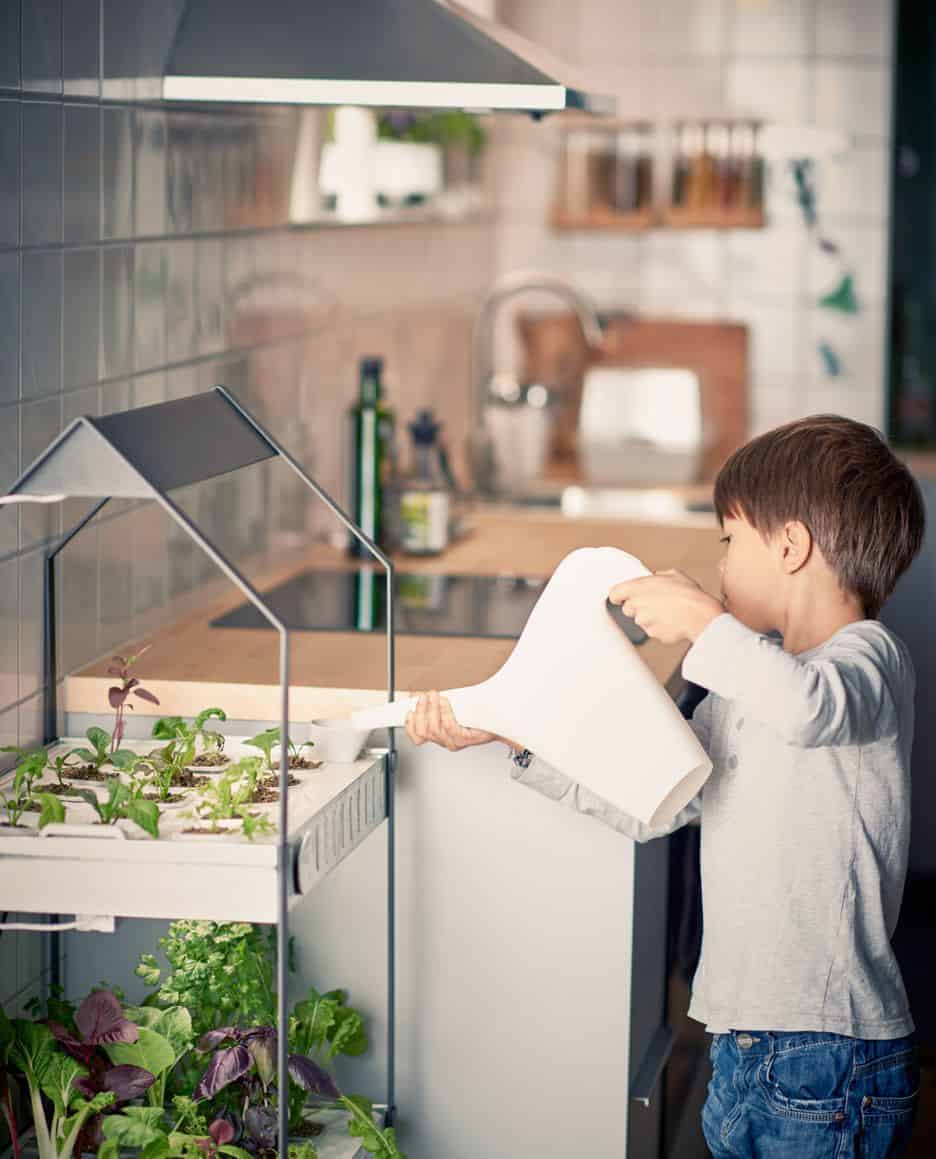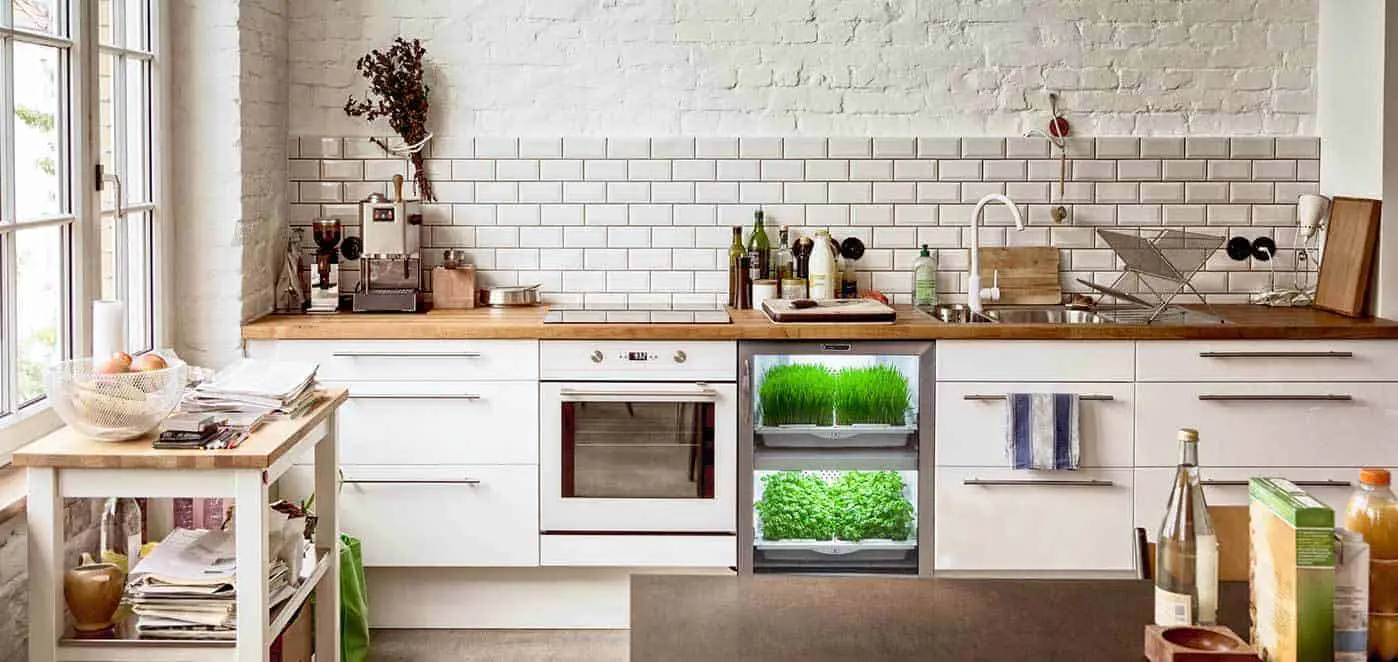 You could even make a beautiful chandelier!

Indoor Herb Garden Benefits
You get to look at pretty greenery and live plants
You have access to healthy fresh food
No bugs or dealing with weather problems like drought or too much rain
It's super fast and easy to harvest during cooking or food prep
If you have kids it's a great way to teach them to garden
If you're a beginner indoor gardening is a great way to learn the basics of plant care
They make your house look awesome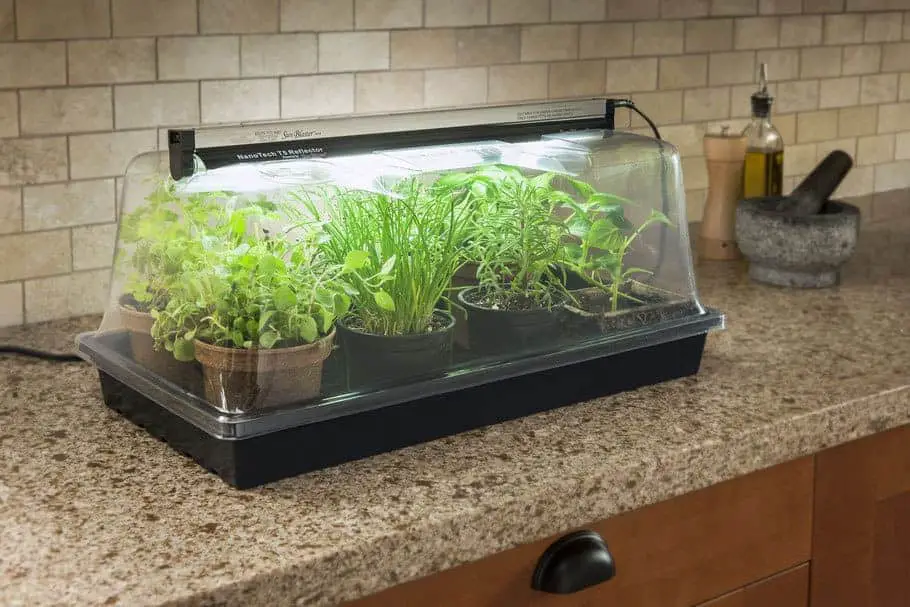 I hope this post gave you some ideas for indoor gardening. I think the best way to start growing food inside is to start with herb container gardening.