Family Food Garden may collect a share of sales or other compensation from the links on this page.
I love Christmas Martinis and Holiday Drinks
This time of the year of adding cheer and coziness, a nice adult drink helps to calm the stress. It's also wonderful to add these drinks for holiday entertaining, Christmas parties or fun family gatherings.
Wrapping presents into the night?
Enjoy a Christmas martini
3 hours buying Christmas presents?
Try a Holiday drink.
When entertaining guests these drinks will bring so many wonderful holiday memories & cheer!
I like to add some Christmas diffuser blends in too to create a great holiday atmosphere.
When making holiday drinks common festive themes are
White drinks to represent snow
Red to remind us of cranberries and holly
Green like Christmas trees and holly leaves
Citrus is in season for the winter months
Fresh mint, rosemary or citrus peel make pretty garnishes
Anything with a fun name like 'the North Pole Cocktail' 
Great Christmas martinis and holiday drinks

Sleigh Ride White Christmas Martini from Wicked Good Kitchen
Tasty White Christmas Mojito from Half Baked HarvestWhite Christmas Martini from Berries
Pumpkin Eggnog Martini from Jelly Toast
Snowball Christmas Cocktail via GQ
Do you have a favorite Christmas drink?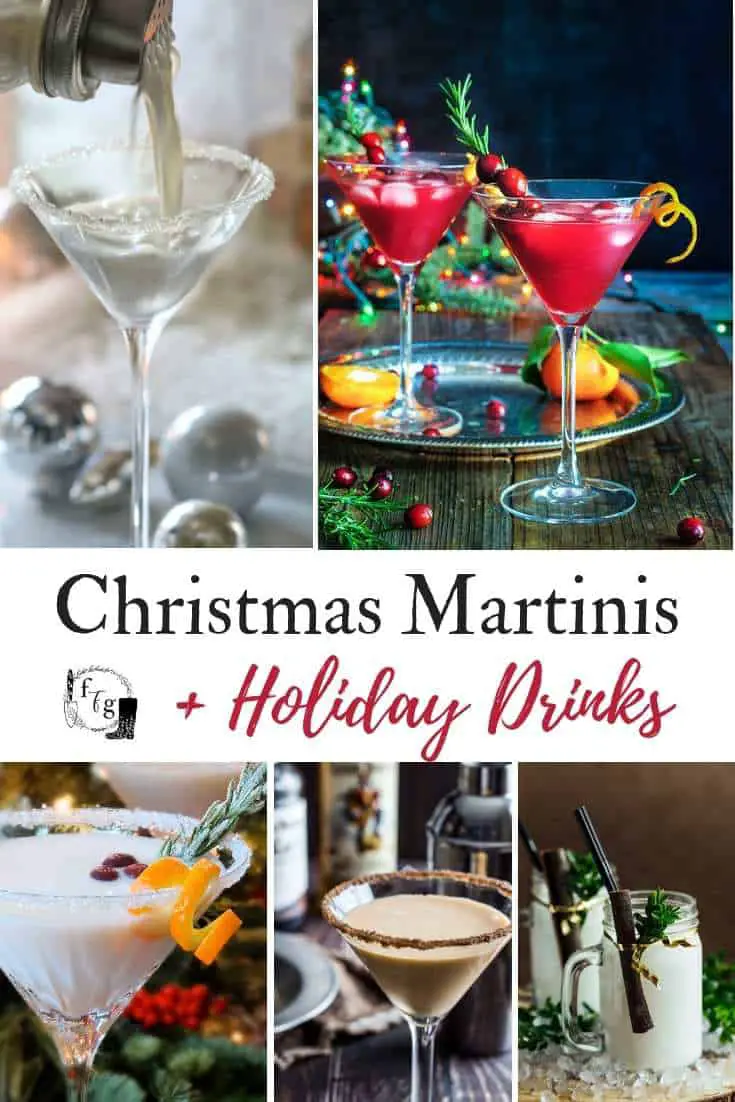 My name is Isis Loran, creator of the Family Food Garden. I've been gardening for over 10 years now and push the limits of our zone 5 climates. I love growing heirlooms & experimenting with hundreds of varieties, season extending, crunchy homesteading and permaculture.