Family Food Garden may collect a share of sales or other compensation from the links on this page.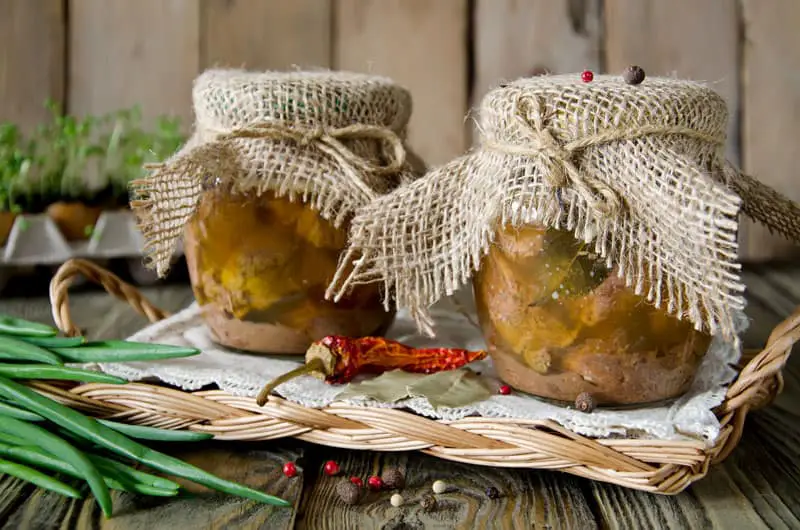 Low-acid canned foods include meats, soups, stews, pumpkin, carrots and peas. The pH level of these canned goods is 4.5 or lower, they must be pressure canned. Typically they will safely last from two to five years. However, it is best to use them within one year for optimum flavor and quality.
When you go to can fish or seafood, make sure you follow the directions for that specific fish or seafood from a reputable source such as Ball, Bernardin, your local Extension Service, the USDA Complete Guide.
Easy to Preserve (SETP) or the National Center for Home Food Preservation
If you want online sources from an article or youtube video don't trust random bloggers. If you don't have a recent canning book from one of the above, then trusted, tested and safe guidelines for pressure canning meat or poultry are online on the National Center page for meat and poultry, and, are in the USDA 2015 Complete Guide which is also available free online.
Having lived in Alaska where canning meat could have been a real necessity if we were not then vegetarian, I would trust the University of Alaska Cooperative Extention Service even if you are not necessarily interested in canning moose meat or walrus meat, they have lots of great information for canning meat, poultry and fish.
Be forewarned pressure canning is time consuming and you need to carefully monitor the cooking process so that the recommended pressure is maintained.
With Step-by-step Directions, Photos, Ingredients, Recipe and Costs.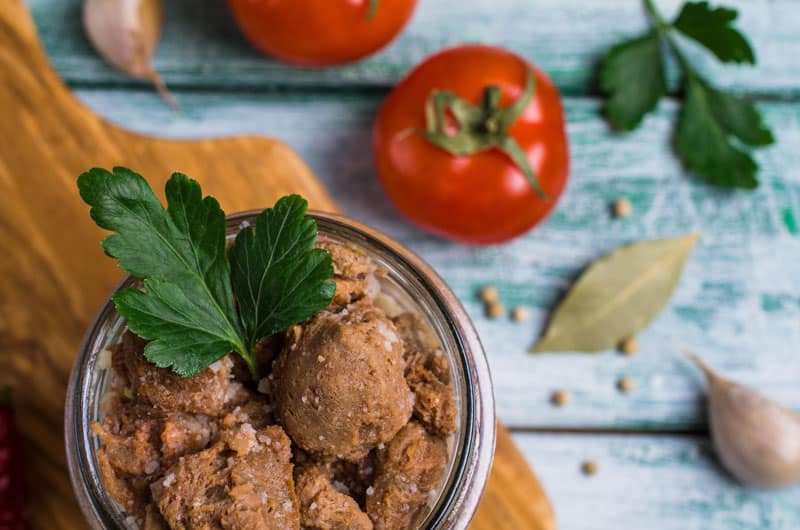 This recipe calls for 9 wide mouth glass canning jars that have been sterilized either in the dishwasher at the hottest temperature or in boiling water. Make sure your metal lids and rims are clean and have been dipped in hot water but not boiled.
The recipe uses dried pinto or red beans or a combination of both, water, kosher salt, ground beef, chicken, or turkey, onion, pepper, black pepper, chili powder, oregano, lemon or lime juice. You can alter the spices a bit, add a jalapeños pepper if you like spicy chili but for starters, I would stick to the basic recipe, you can always add more flavoring when you reheat and eat your chili.
You will need a large PRESSURE CANNER with lifting racks. Jar grabber to take hot jars out of your canner, a wide mouth funnel, ladels, no larger than pint jars are recommended. Follow the recipe and your pressure canner manufacturing instructions. Generally, you will according to the recipe:
| | |
| --- | --- |
| | |
Rinse out your pressure canner, put the rack plate in the bottom, and fill it to a depth of 4 inches with hot tap water. (of course, follow the instruction that came with the canner, if they are different). Put it on the stove over low heat, with the lid OFF of it, just to get it heating up for later on. Use the jar tongs or grabber, put the jars on the rack in the canner.

By now the water level has probably boiled down to 3 inches. If it is lower than that, add more hot tap water to the canner.

When all the jars that the canner will hold are in, put on the lid and twist it into place, but leave the weight off (or valve open, if you have that type of pressure canner). Put the heat on high and let the steam escape through the vent for 10 minutes to purge the airspace inside the canner.

After 10 minutes of venting, put the weight on and close any openings to allow the pressure to build to 11 pounds.

Process for 75 minutes making sure the pressure stays at 11 pounds. You adjust the heat by turning it up or down accordingly. Process according to the chart in the recipe, compensating for altitude. Follow the chart.

When the processing time is over turn off the canner and let the pressure drop as the canning process begins to cool. The pressure will drop to zero. This could take from 45-60 minutes. Be patient, do not try to speed up the process.

When the canner has cooled and the pressure is at zero you can open the lid and remove the jars onto a towel or wooden board on the counter where they will not be disturbed and the jars should not touch one another. The air around the jars should also be fairly consistent.

Do not disturb for 12-24 hours and it is recommended to leave them undisturbed overnight. After 24 hours check your seals, label and date your home canned chili.
Another good recipe to try is How to Pressure Can Chicken – Mel and Boys Kitchen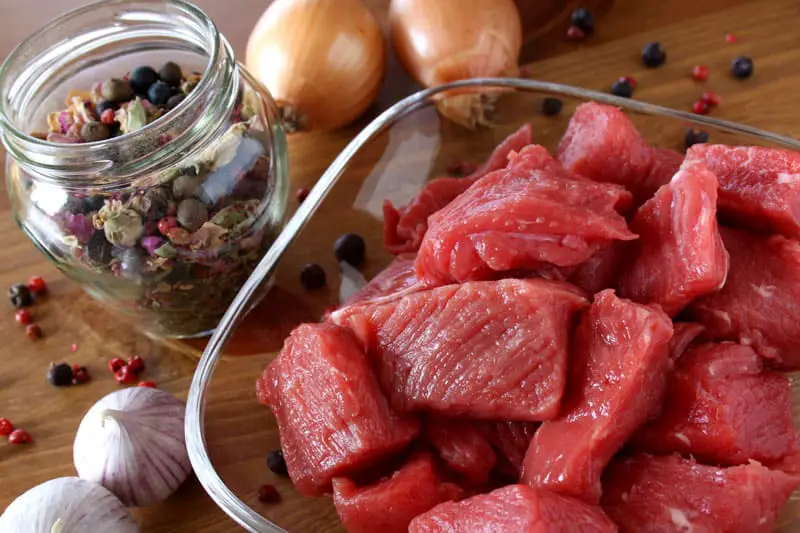 Mel gives a pretty convincing argument as to why you might want to go through the entire chicken canning and cooking process.
His article is thorough with lots of pictures and he wrote it on March 19th, my birthday.
I also read through his comments and with lots of viewers I felt his recipe was well researched. He also reminds you to read your pressure canner instruction manual so you can understand all the dials and the process. I agree with him. He suggests using pint jars, they seem to be safer, so if you have a bigger family you may have to adjust to opening more than one Jar for a meal.
You really need to be conscious about keeping things clean, no touching the lids with your fingers.
You may want to use a plastic canning wand with a magnet on the end to remove your lids from the hot water before you seal your jars so you avoid touching the side of the metal lid that will be face down with the seal next to the glass rim.
Also, use a clean towel for wiping your glass jar rims before you put down your clean new lids.
My name is Isis Loran, creator of the Family Food Garden. I've been gardening for over 10 years now and push the limits of our zone 5 climates. I love growing heirlooms & experimenting with hundreds of varieties, season extending, crunchy homesteading and permaculture.