Are you craving a self-reliance garden?
I mentioned this month that our family is doing a 'Beat the Grocery Store Challenge' and in this post I wanted to go into more details of exactly how many crops we're growing to do this.
Below was the 'rough draft' that I shared of what our garden would look like in early summer.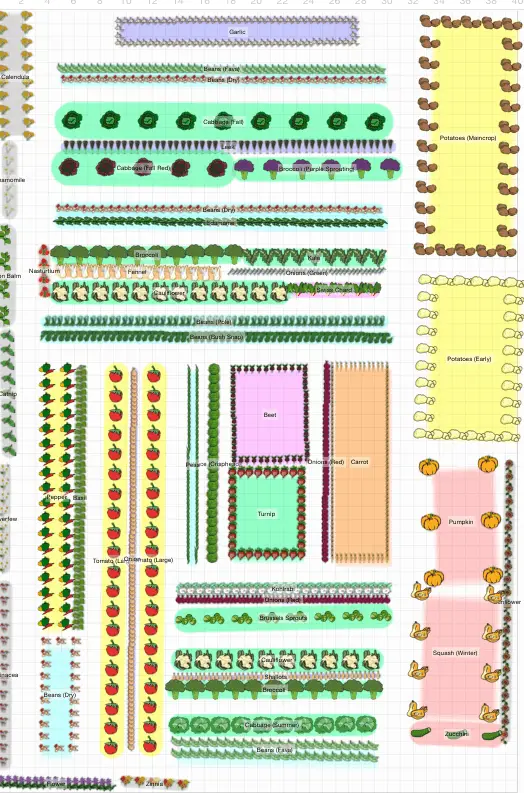 Any of the above crops that are harvested from mid-June to end of August have the soil amended and new crops directly sown or transplanted.
I don't just sow my crops once at the beginning of the season and preserve the crops for the off-season. I try and get early spring harvests with overwintering and season extenders, and I grow pre and post crops around my main season ones.
Keep in mind this garden is tailored to OUR family's diet, grocery store purchase habits and climate.
Everyones diet is different and it's my belief that smart garden planning is growing what crops works best for your household in your location.
I talk more about planning your family food garden in my book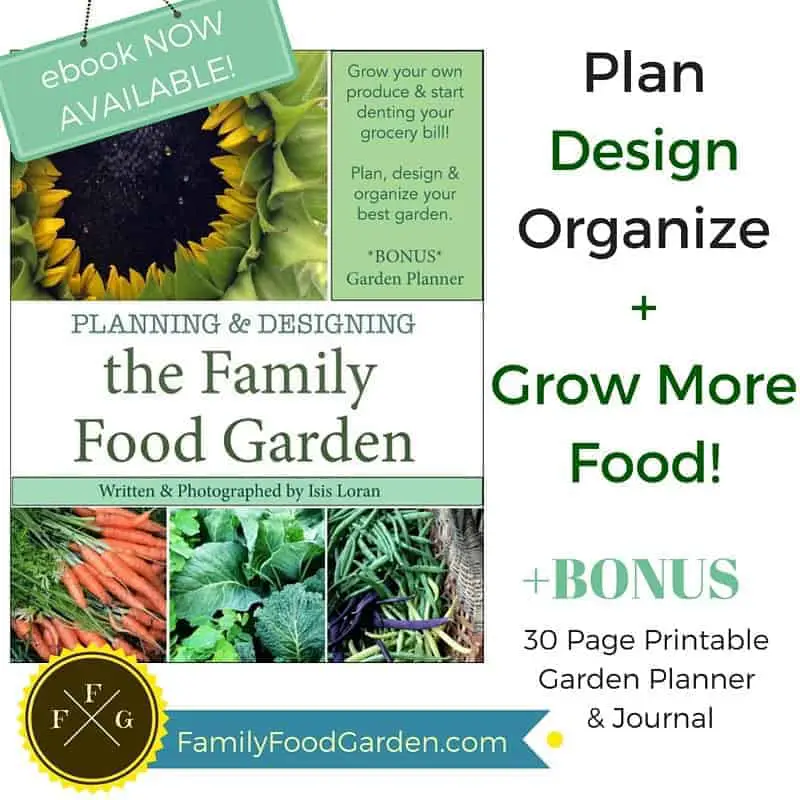 How do you grow a self-reliance garden?
Below is a rough example of how many crops we're growing this season. We're able to do this in our zone 5 Canadian mountain climate using season extenders to have year-round growing in the spring, fall and even winter months. We're preserving a lot of food for the off-season, using a cold room to store many crops and planning a large winter garden. This is my 8th year gardening so I feel like my skills are ready for this.
It takes a lot of careful garden planning, a lot of re-arranging and changing things around to get the hang of large-scale gardening.
I'm thankful that I don't NEED my self-reliance garden, I'm practicing these skills…well just incase SHTF 🙂
One way I stay organized is using my garden planning printables. I find it really helps to have a clear schedule of what I have to do and when, especially when it comes to sowing and transplanting schedules.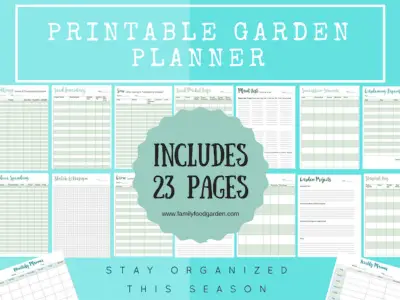 Mastering Succession Sowing and a Fall & Winter Garden took me years of practice, but in the end that is what's needed to feed our family year-round.
In the end you won't know how much food you can grow until you try. I for one am really excited about this gardening season to see if we can do this!
I'll be writing about it all as we go, and how our self-reliance garden turned out so keep checking back.
59